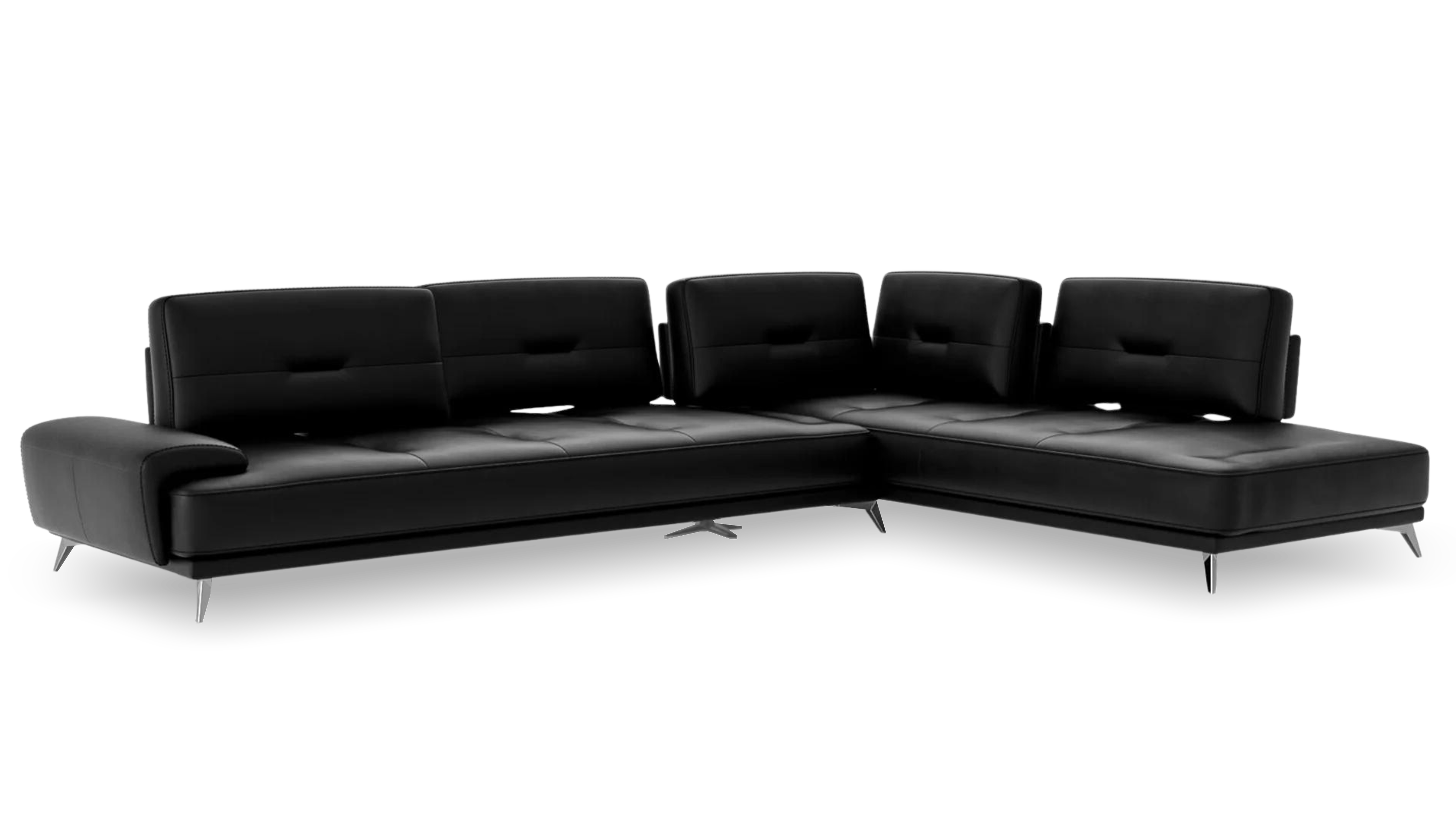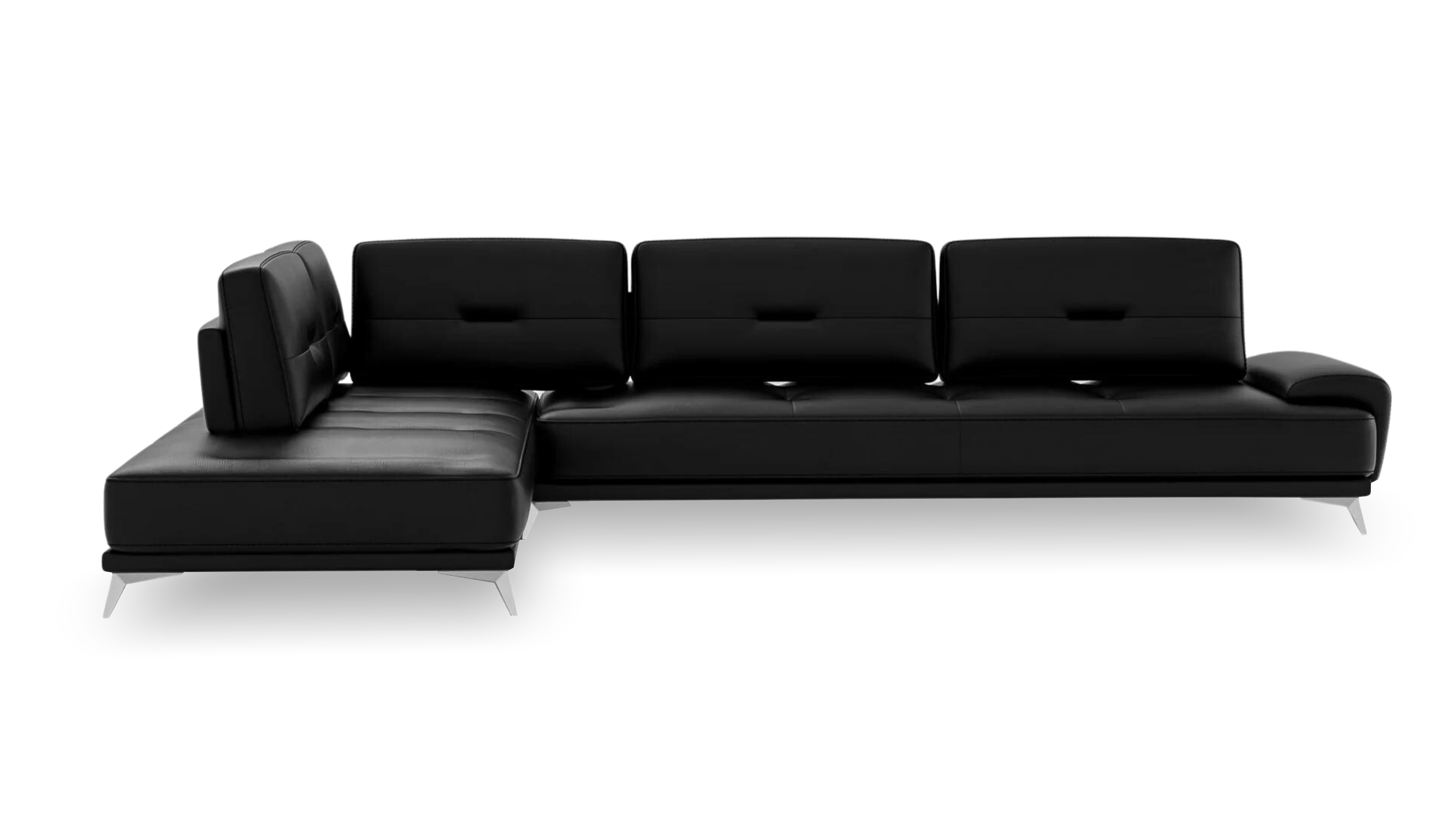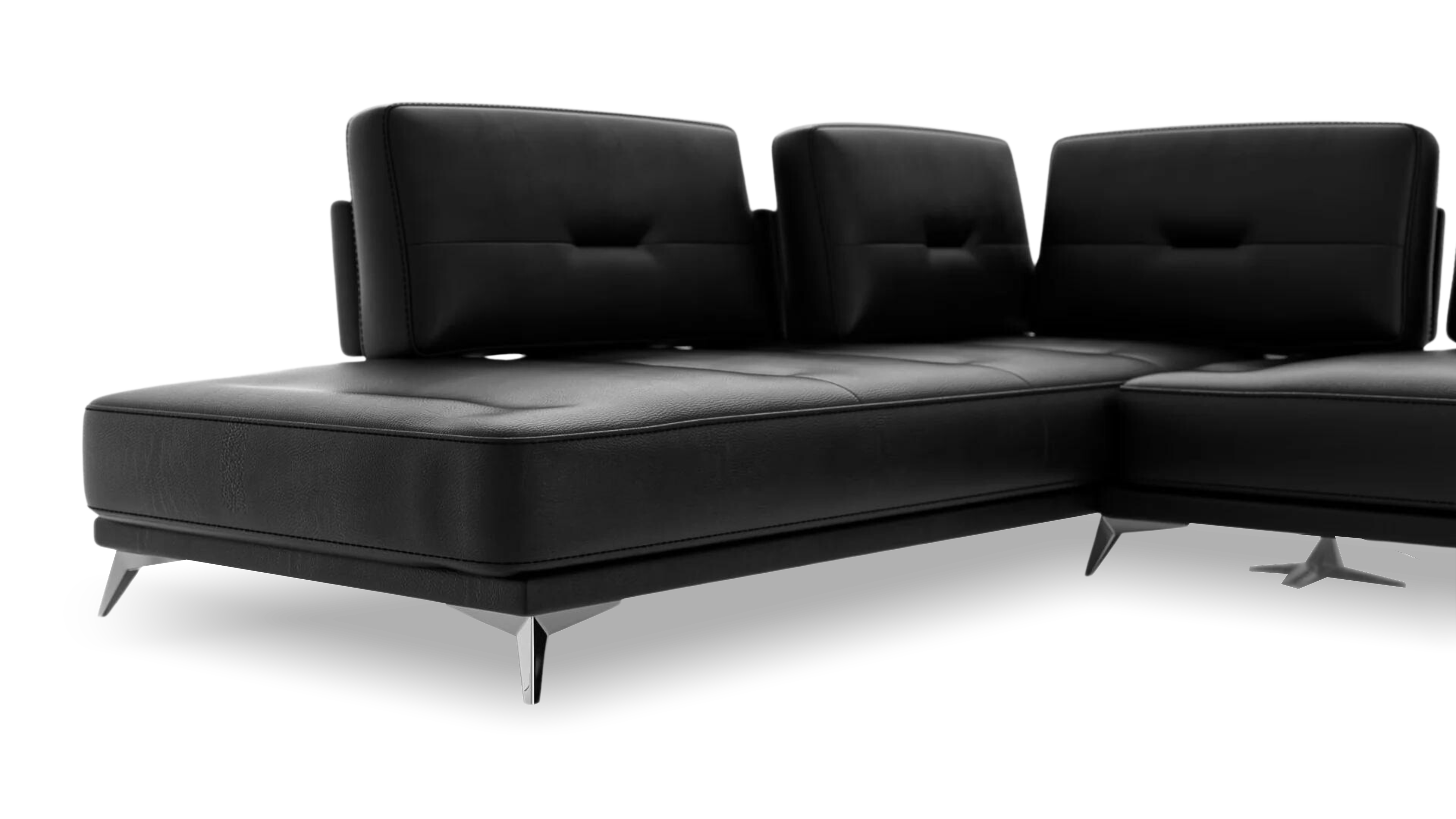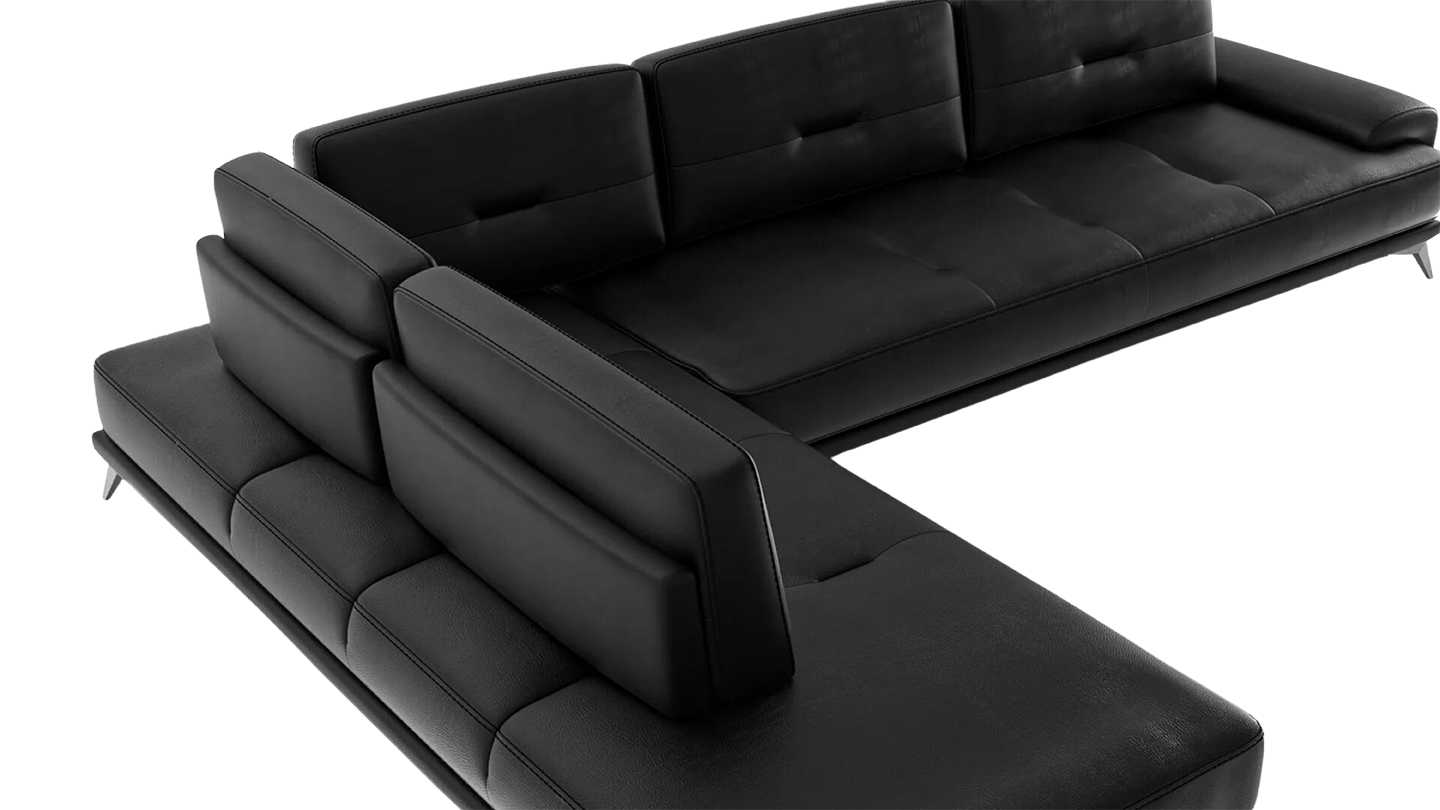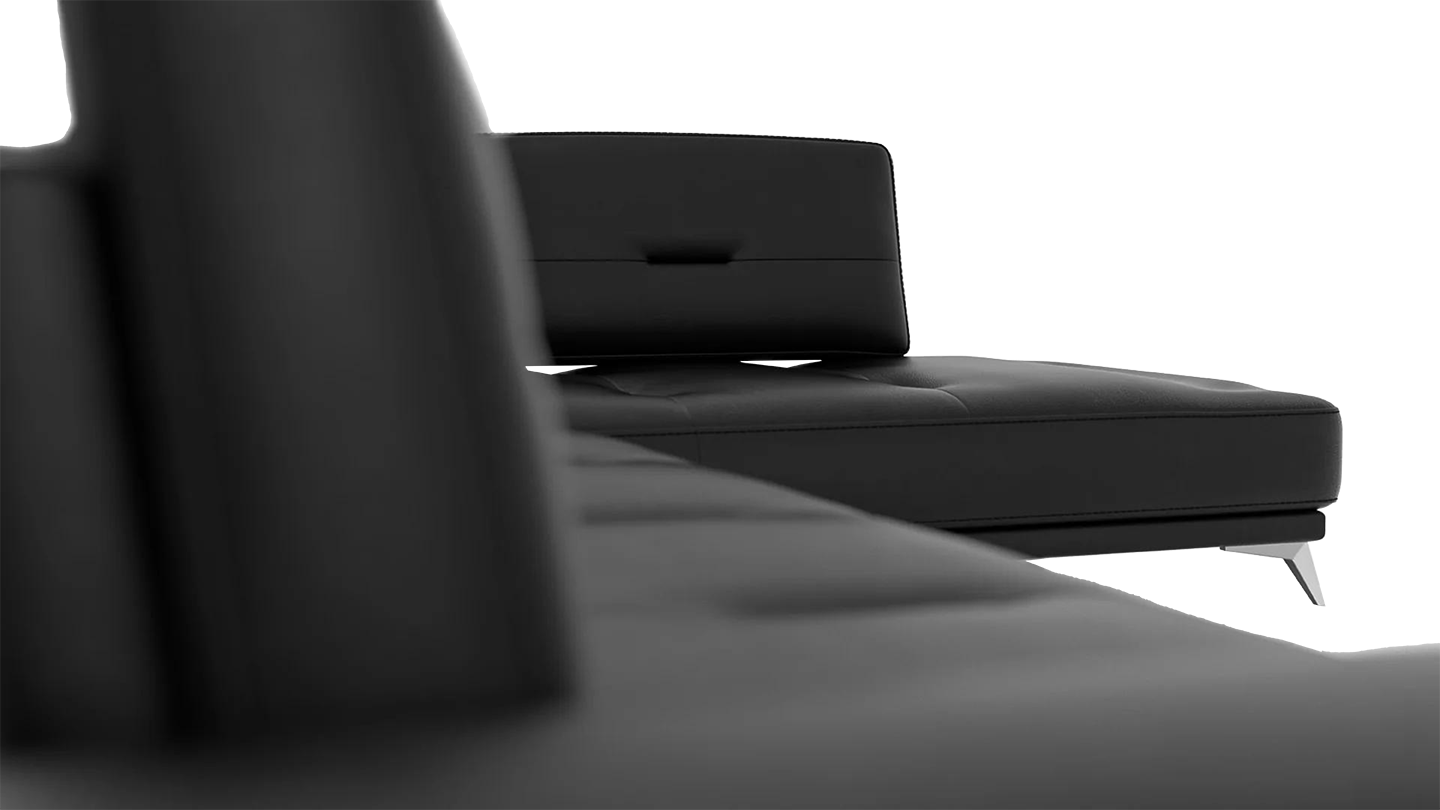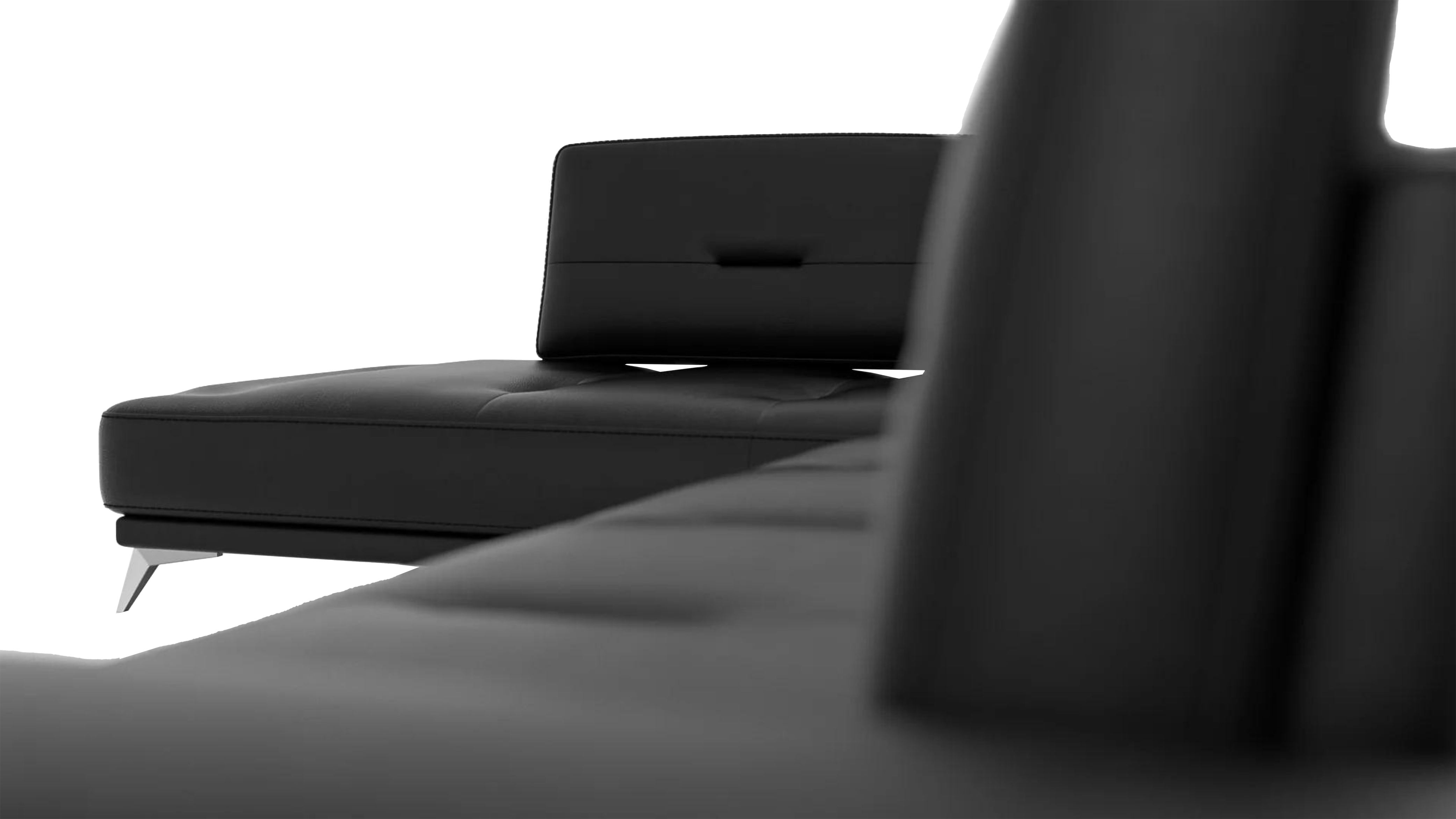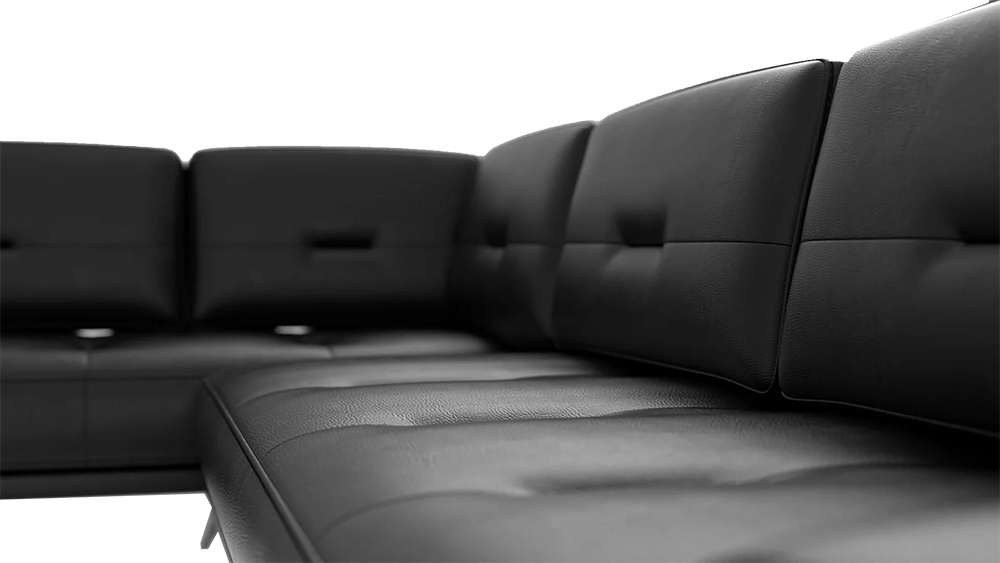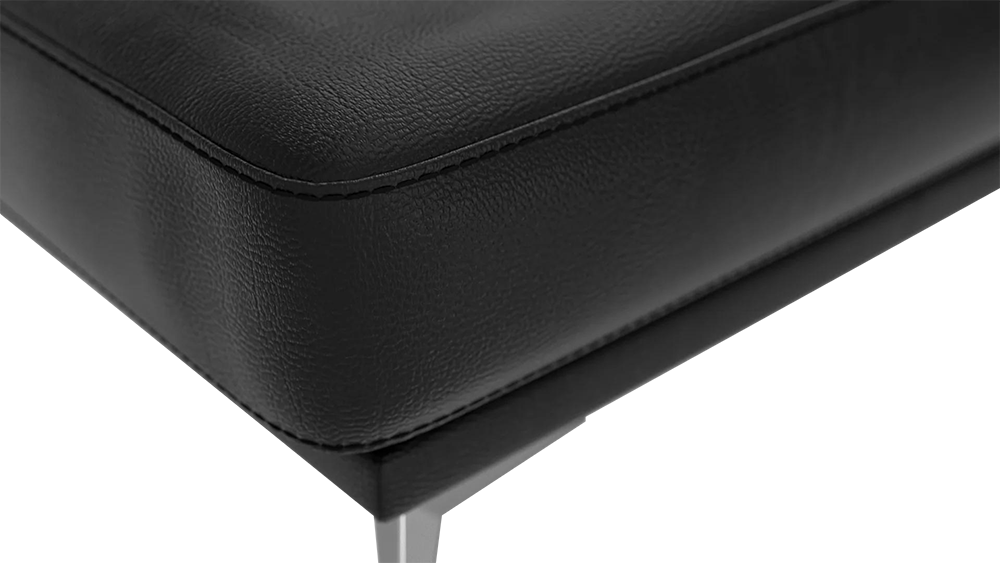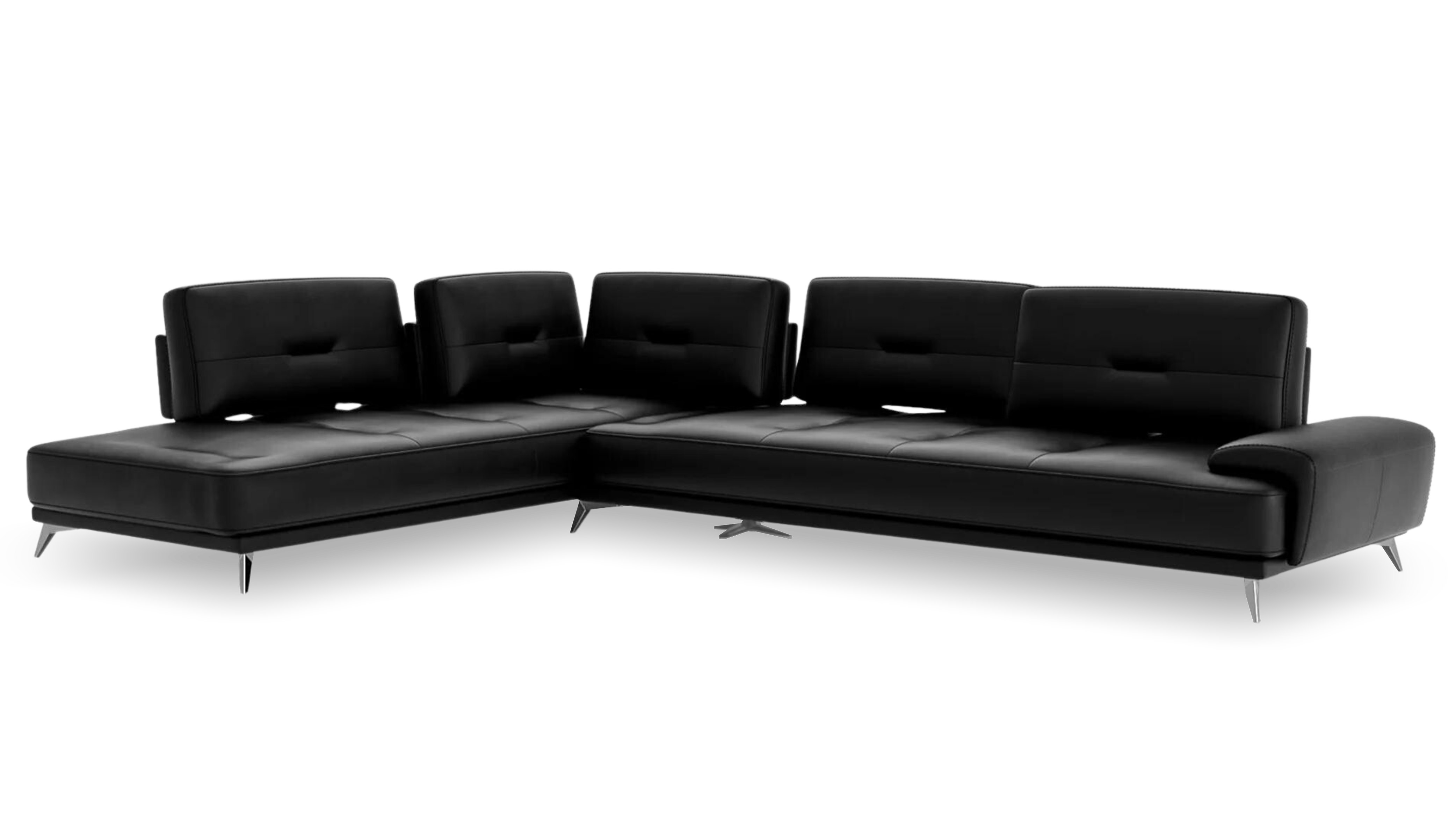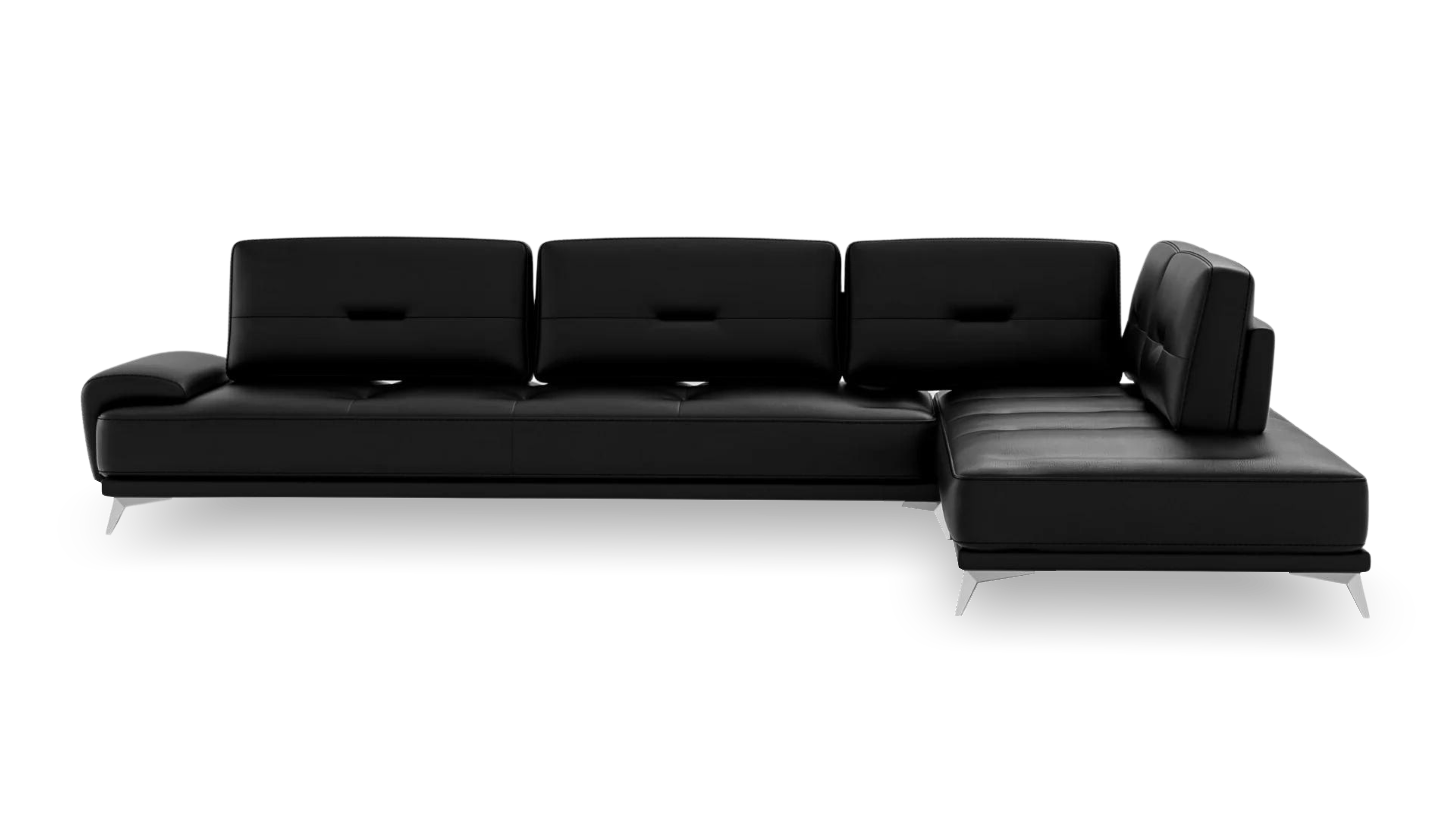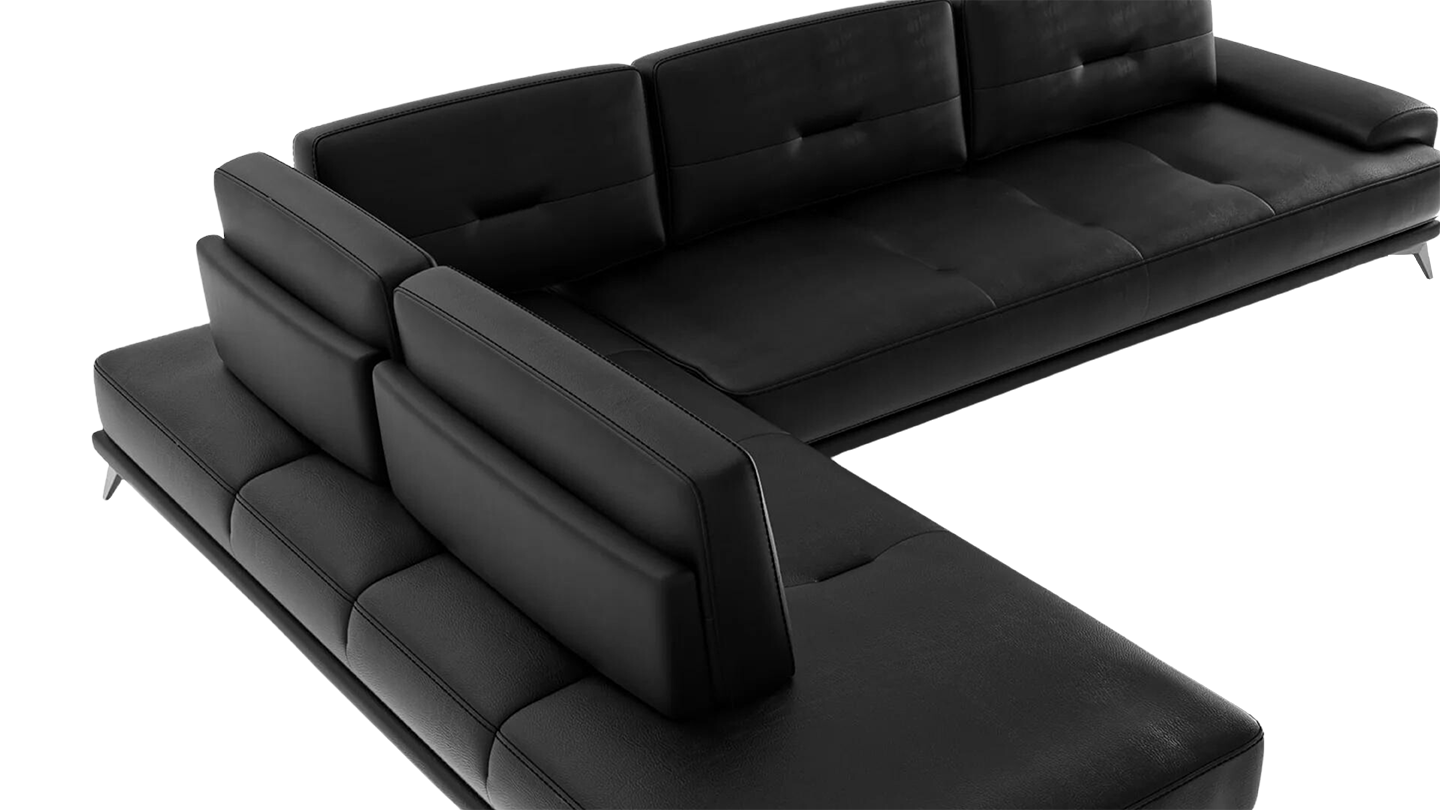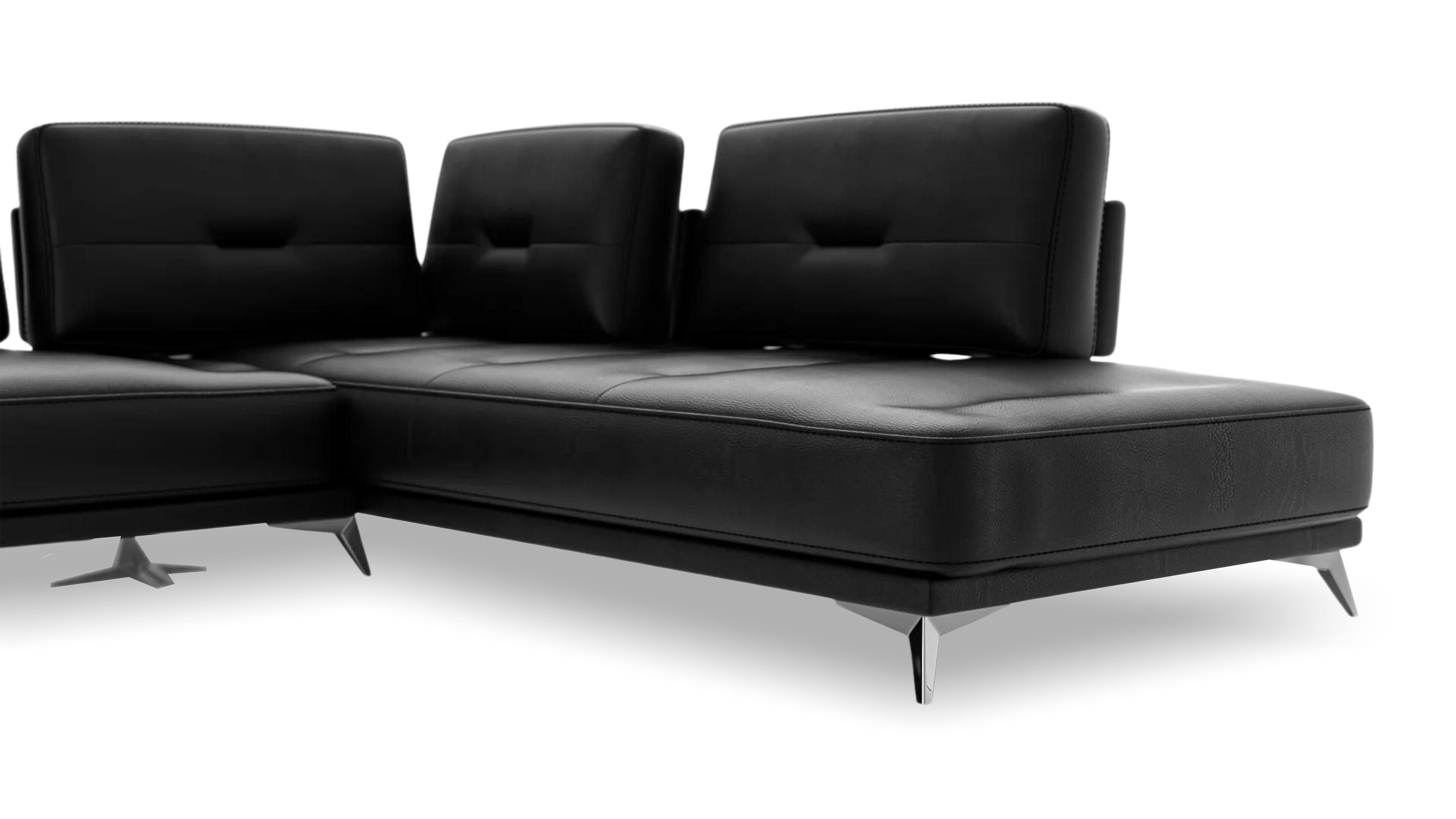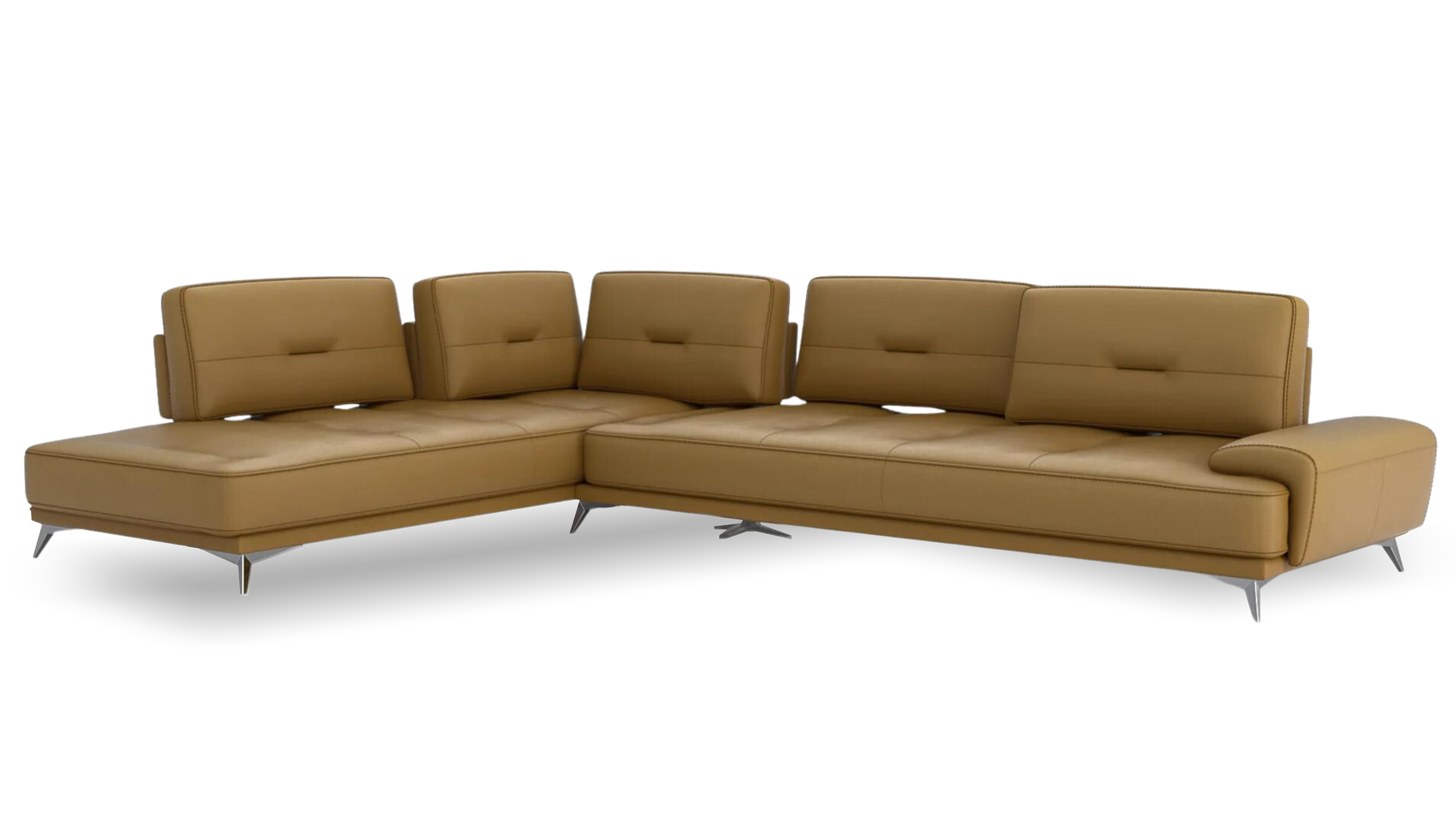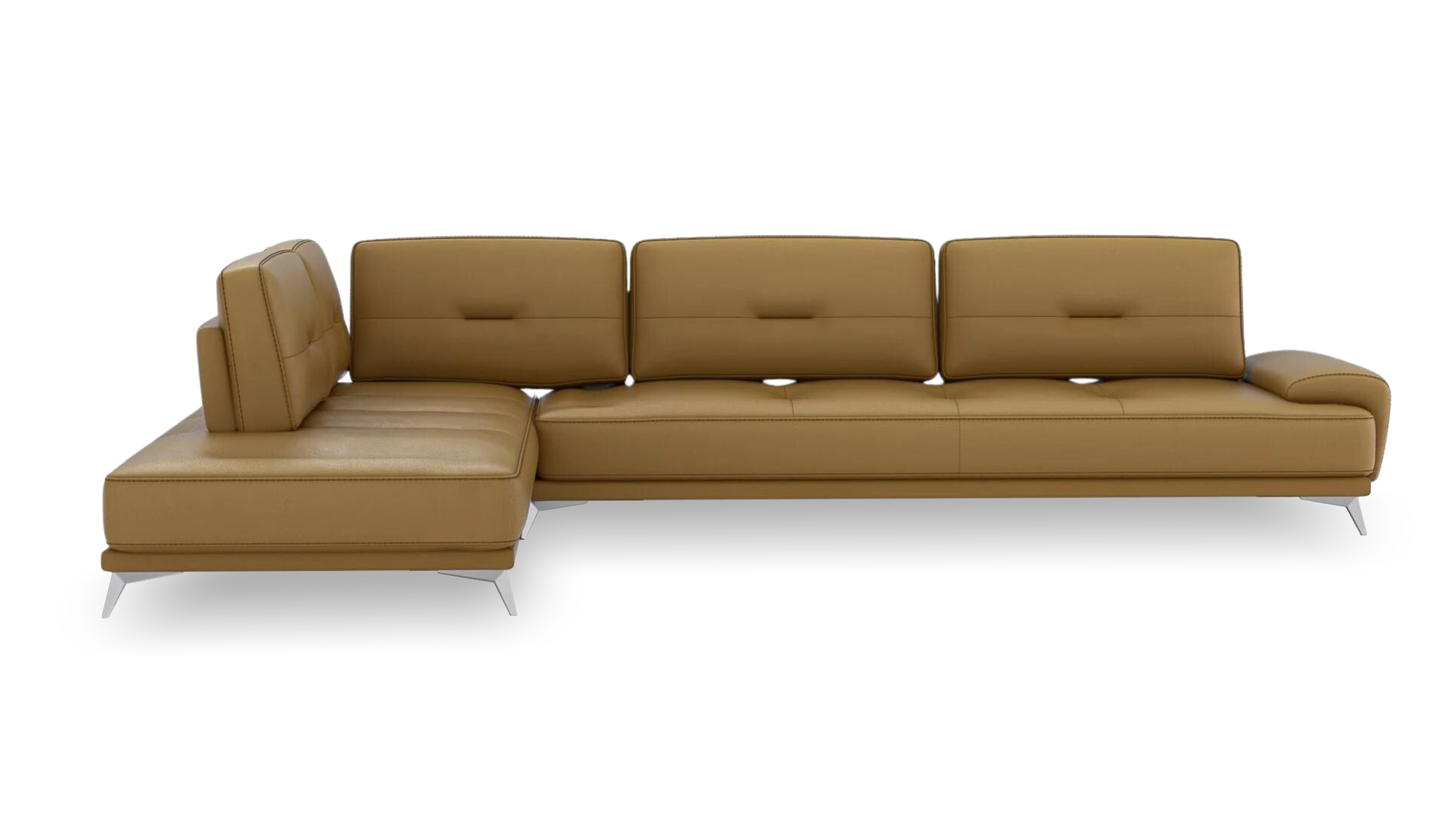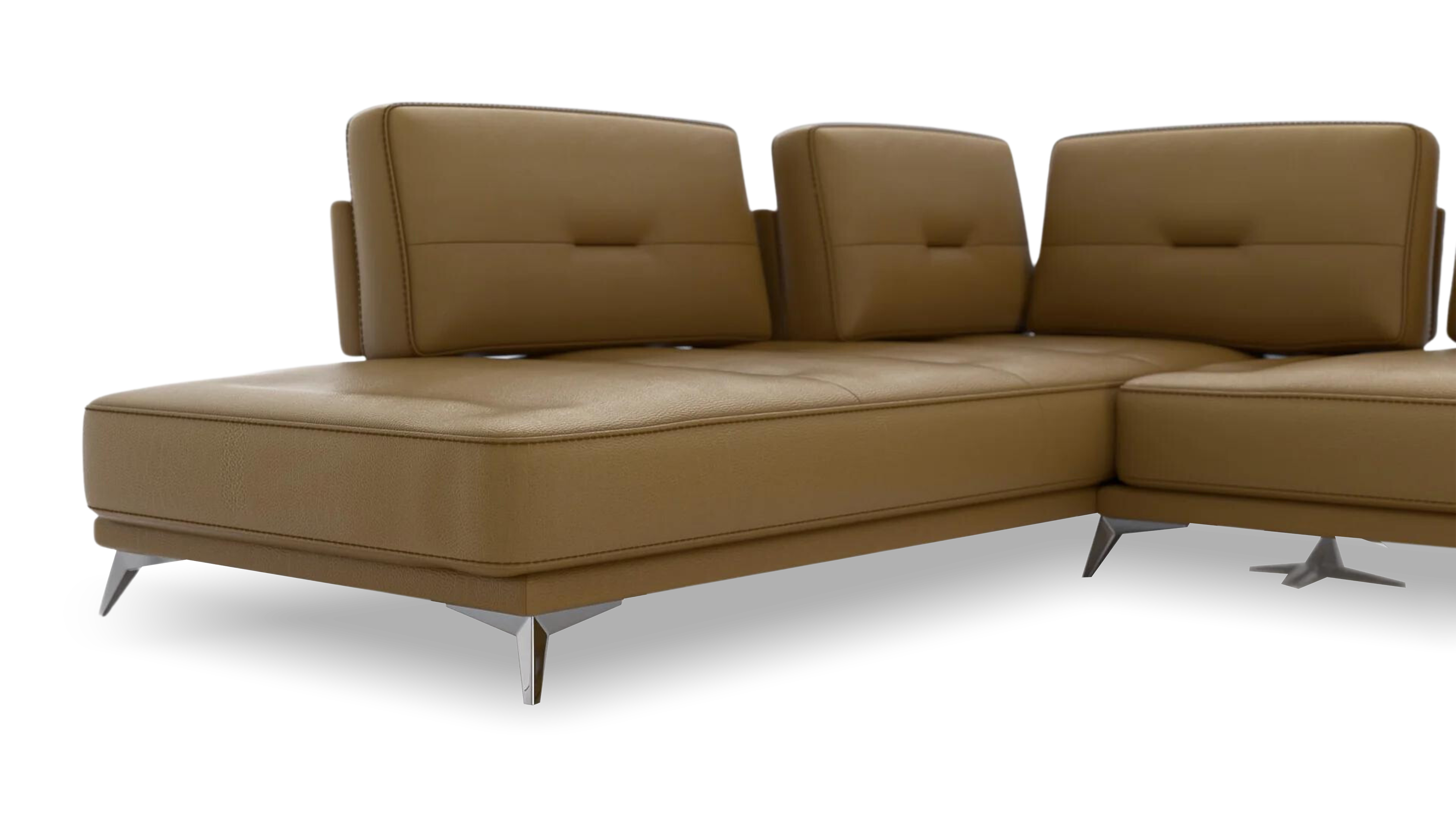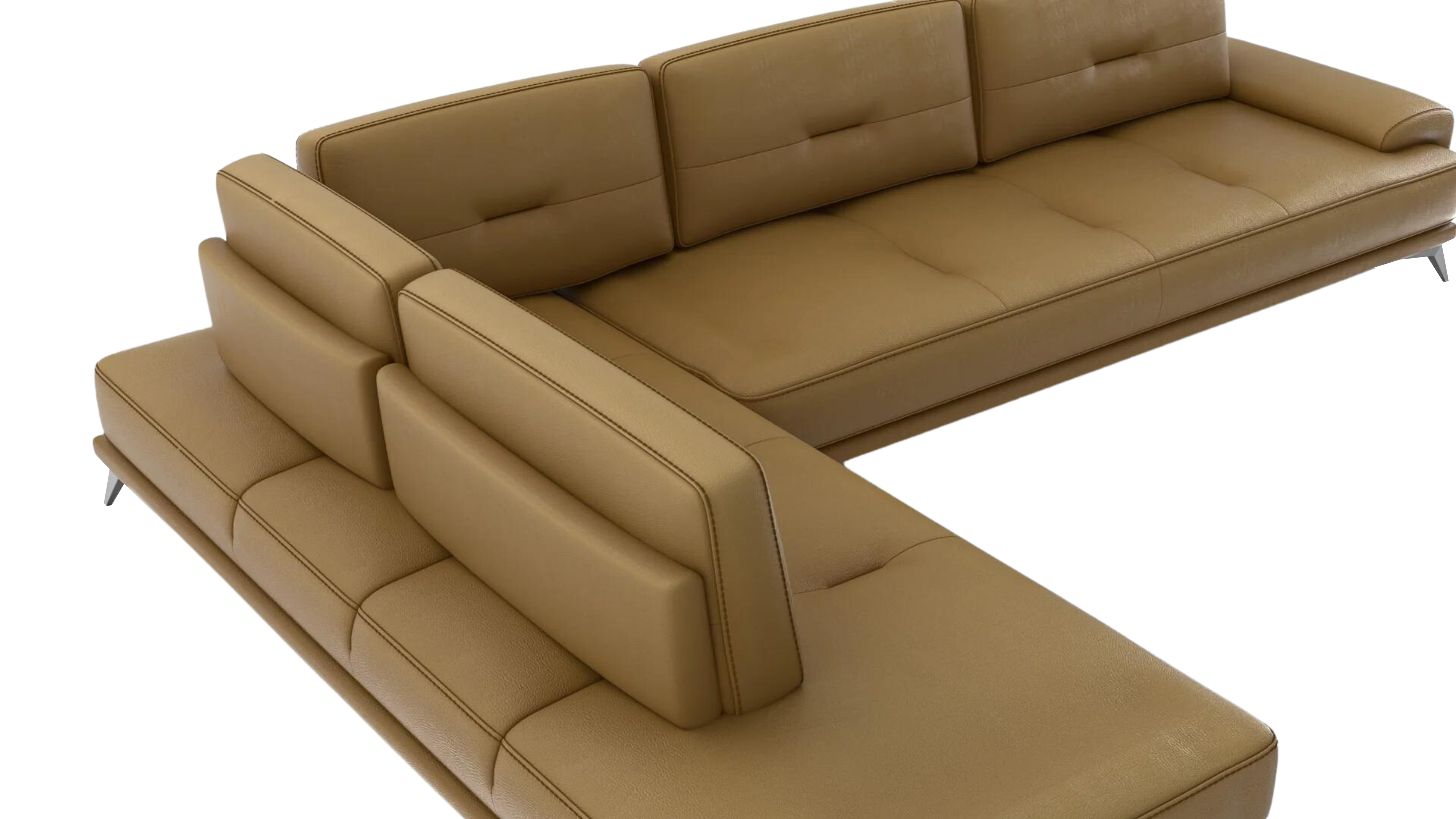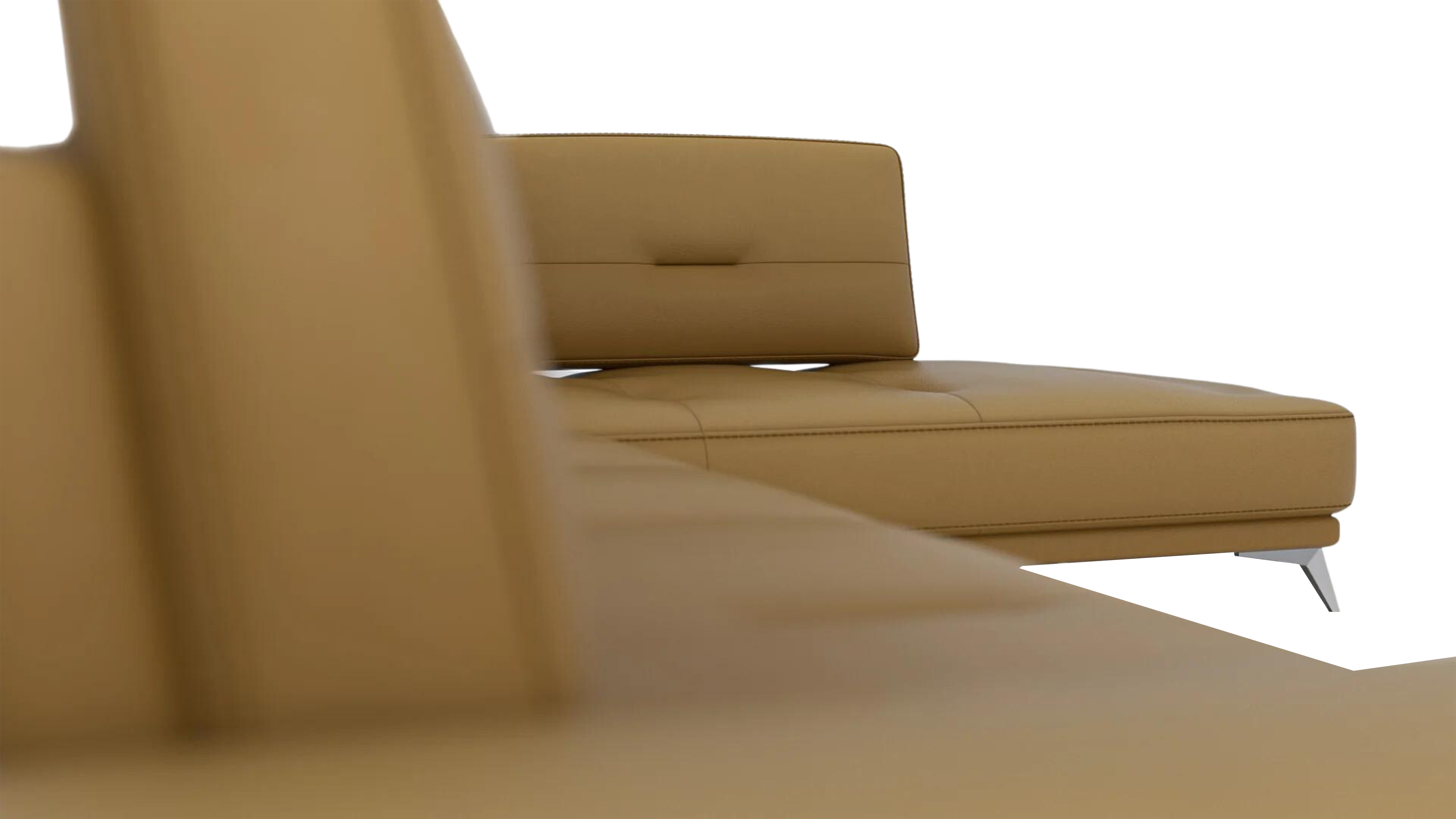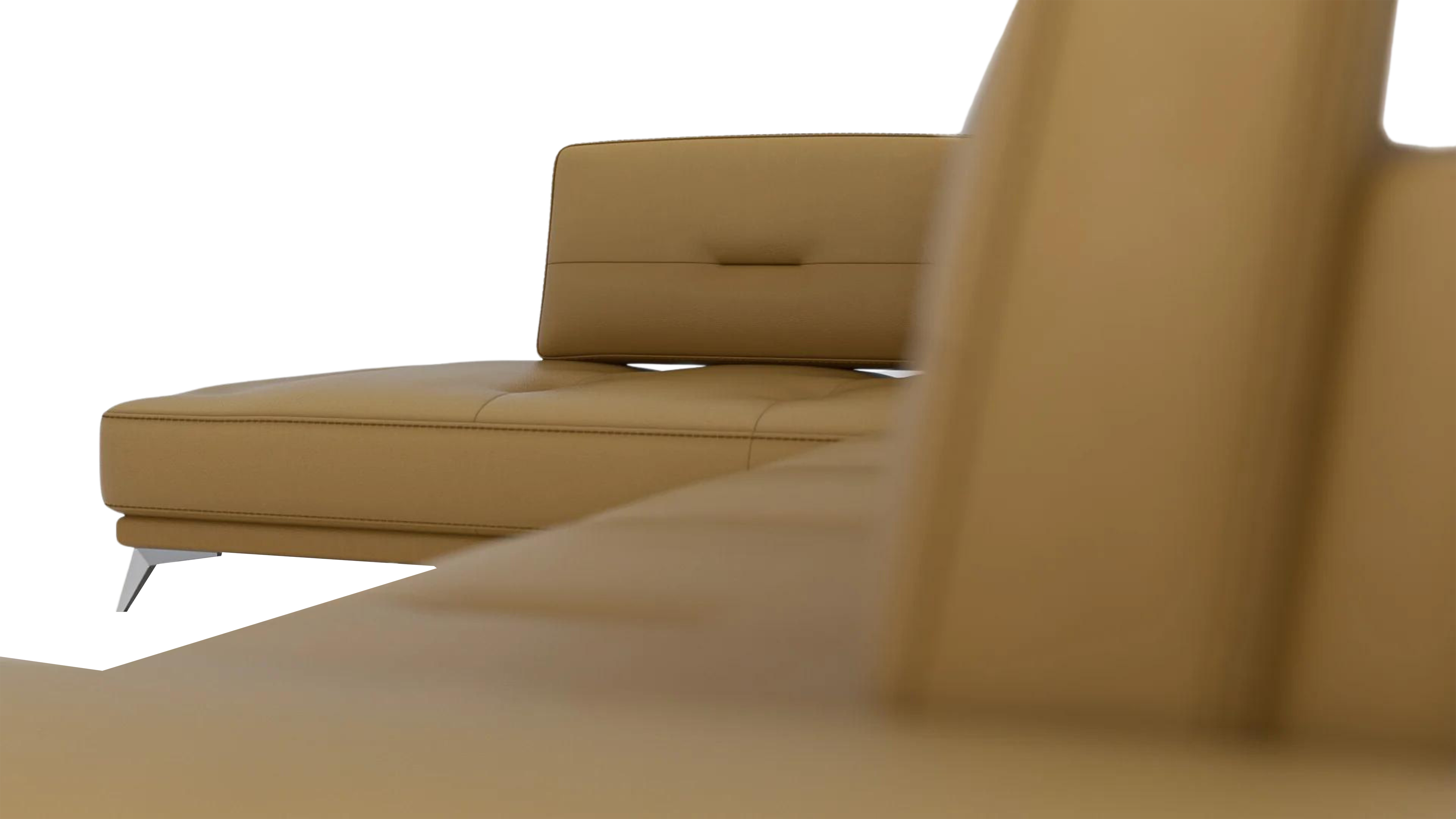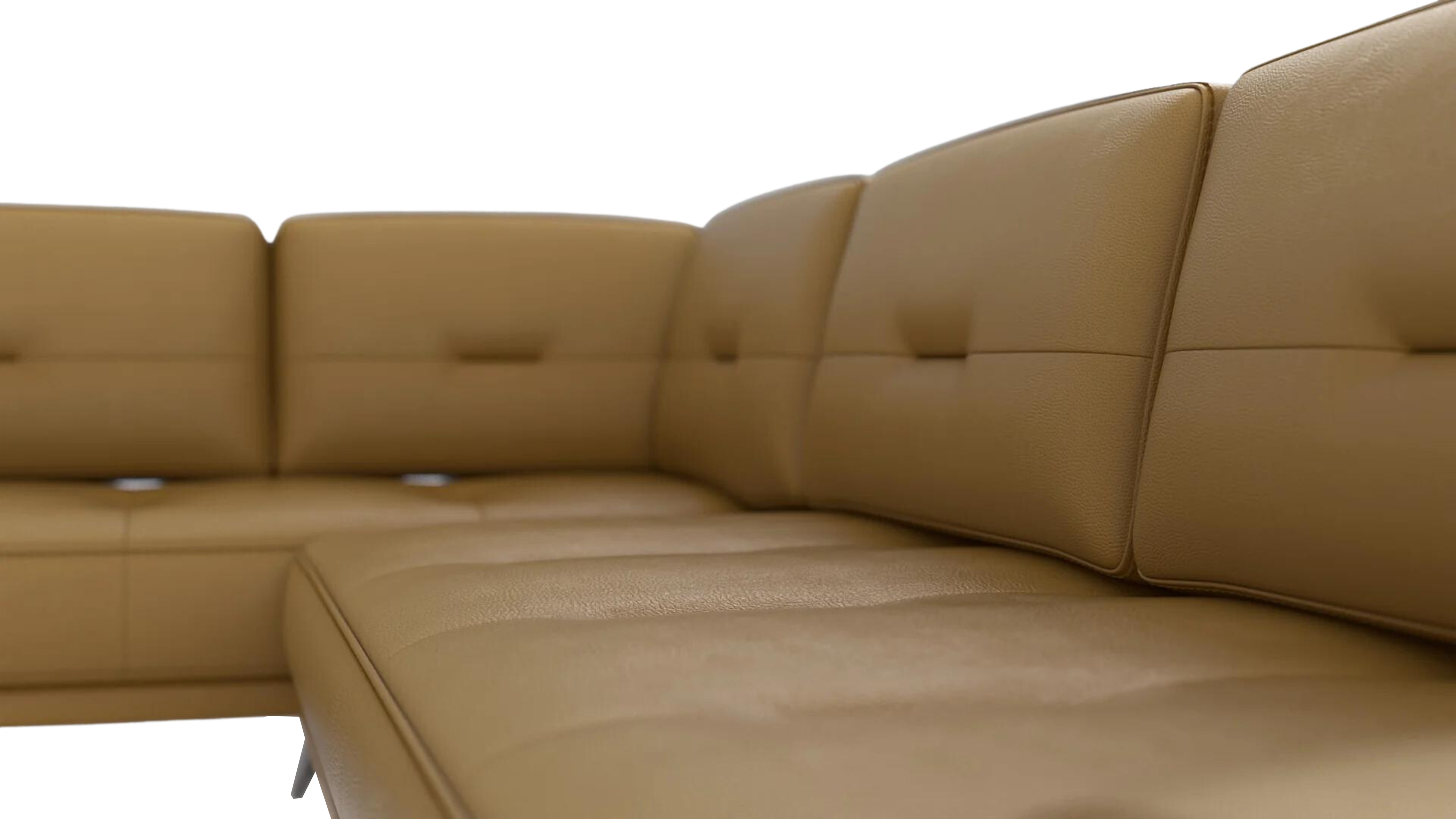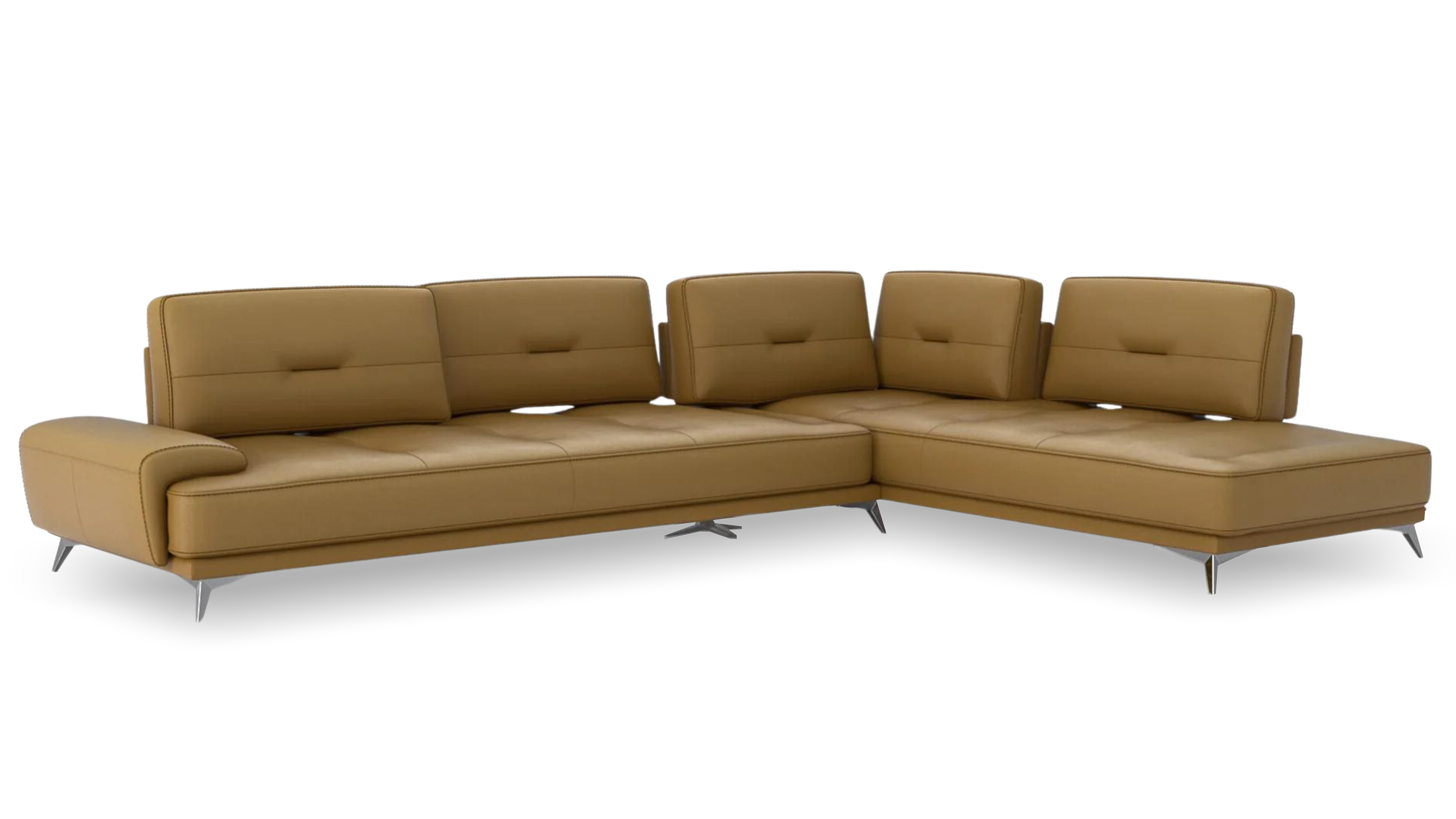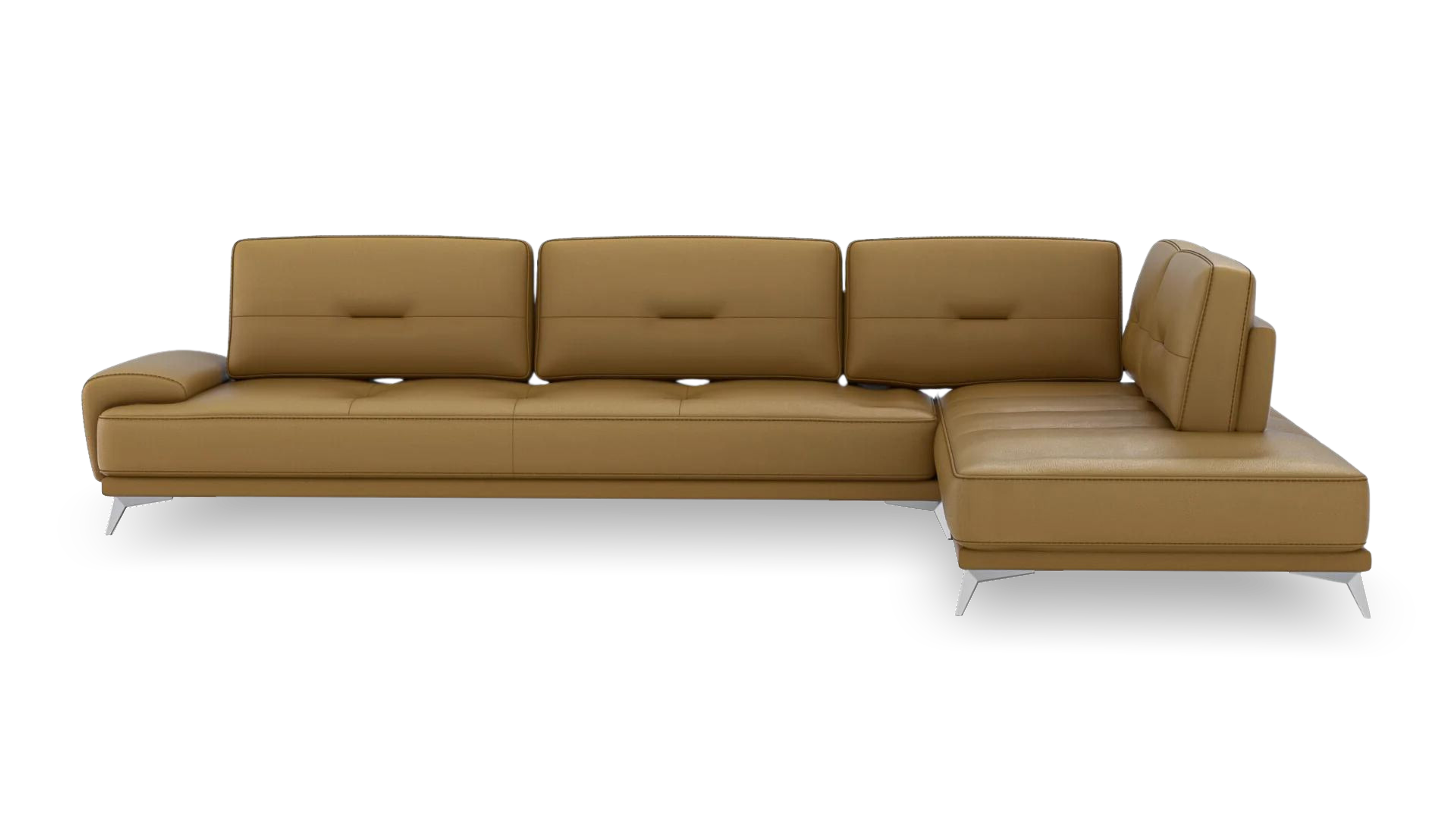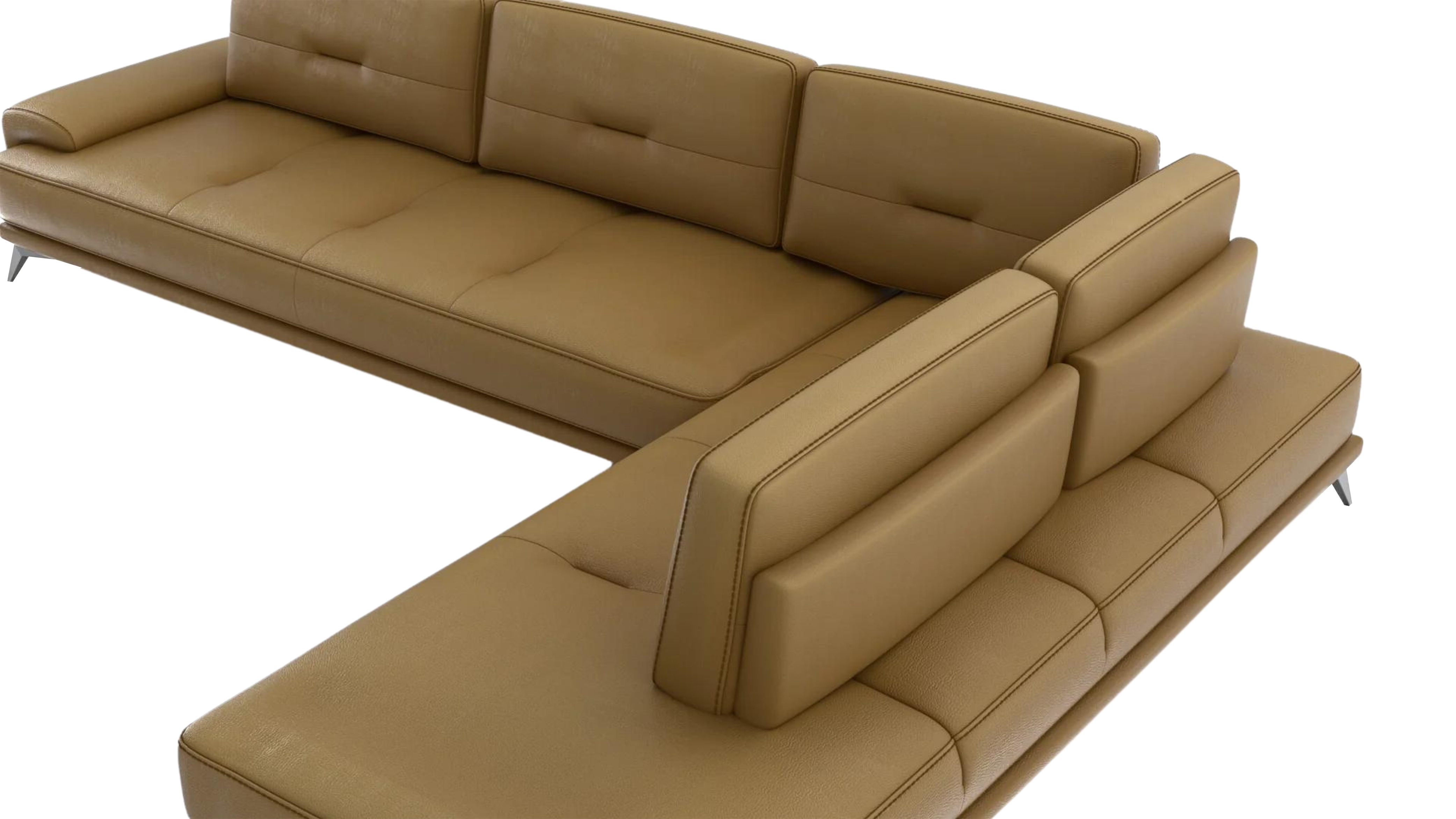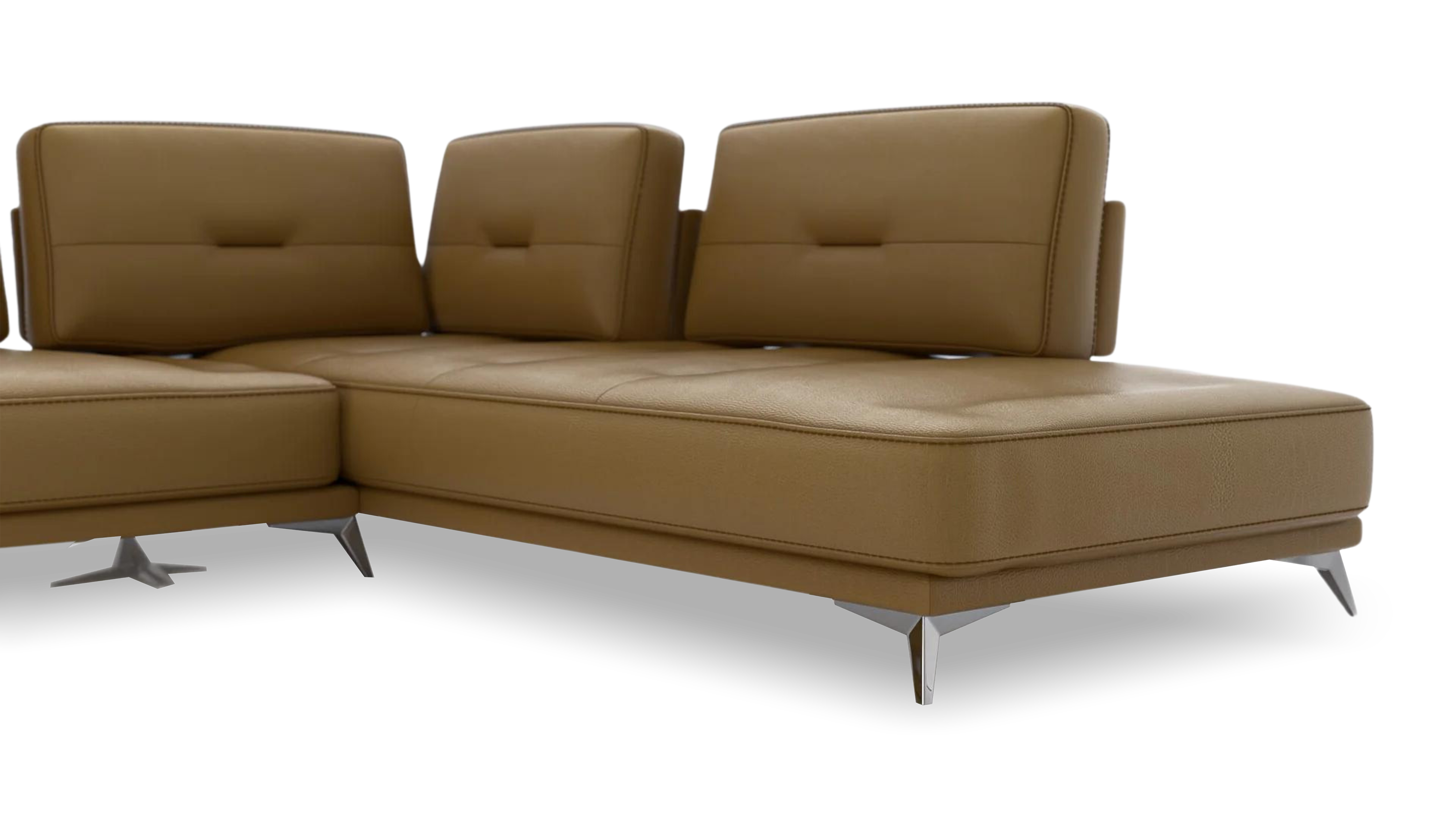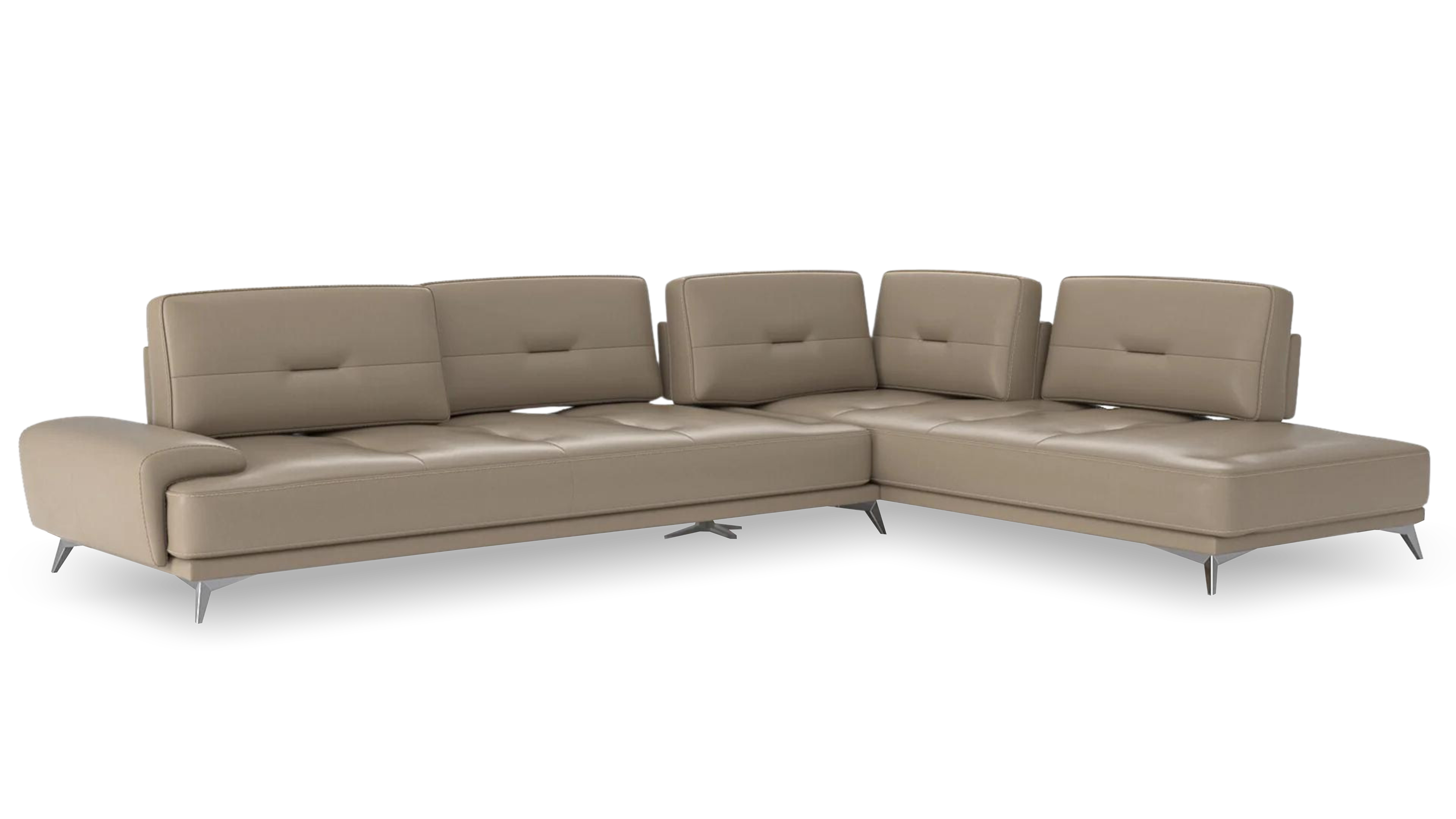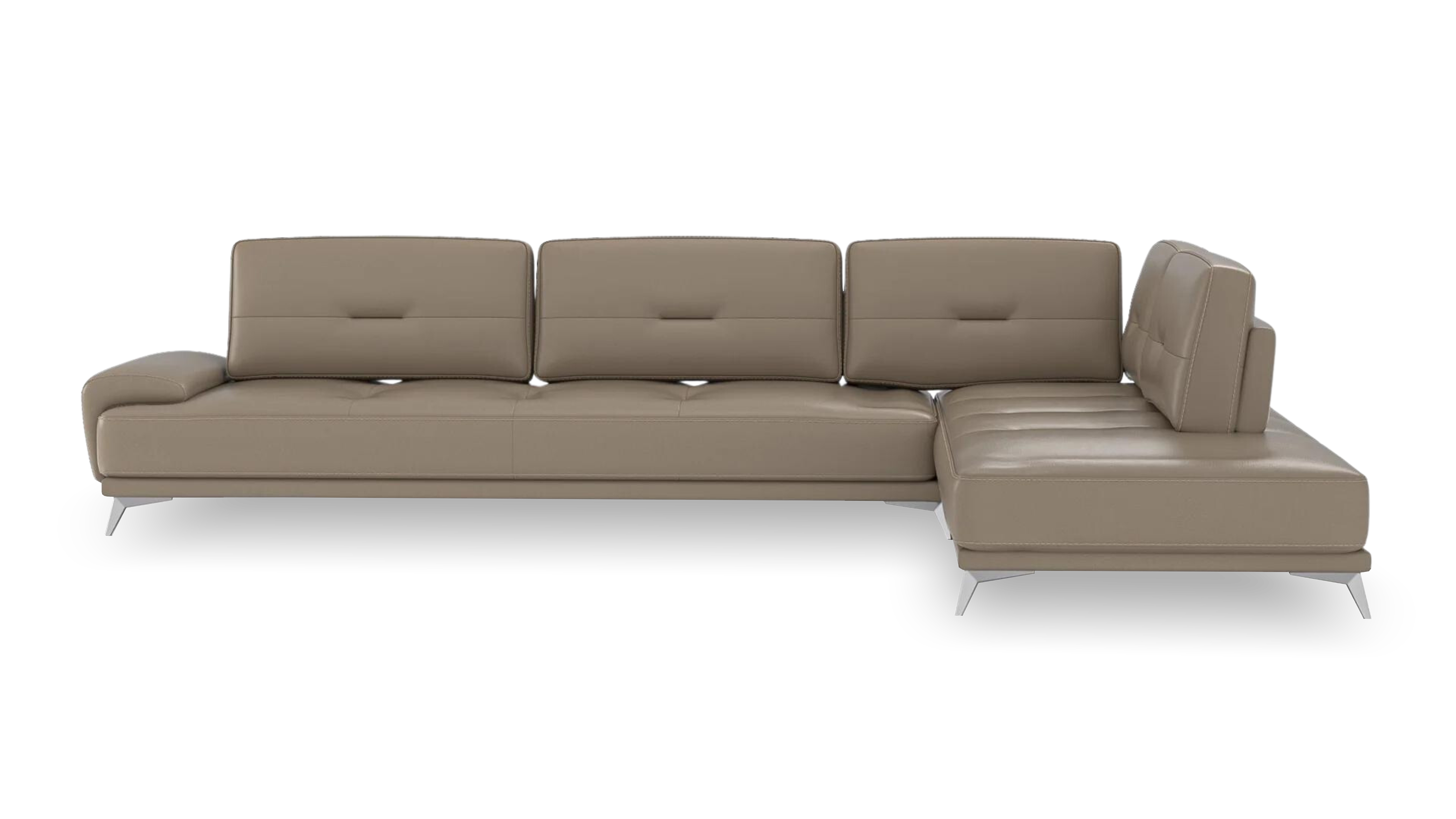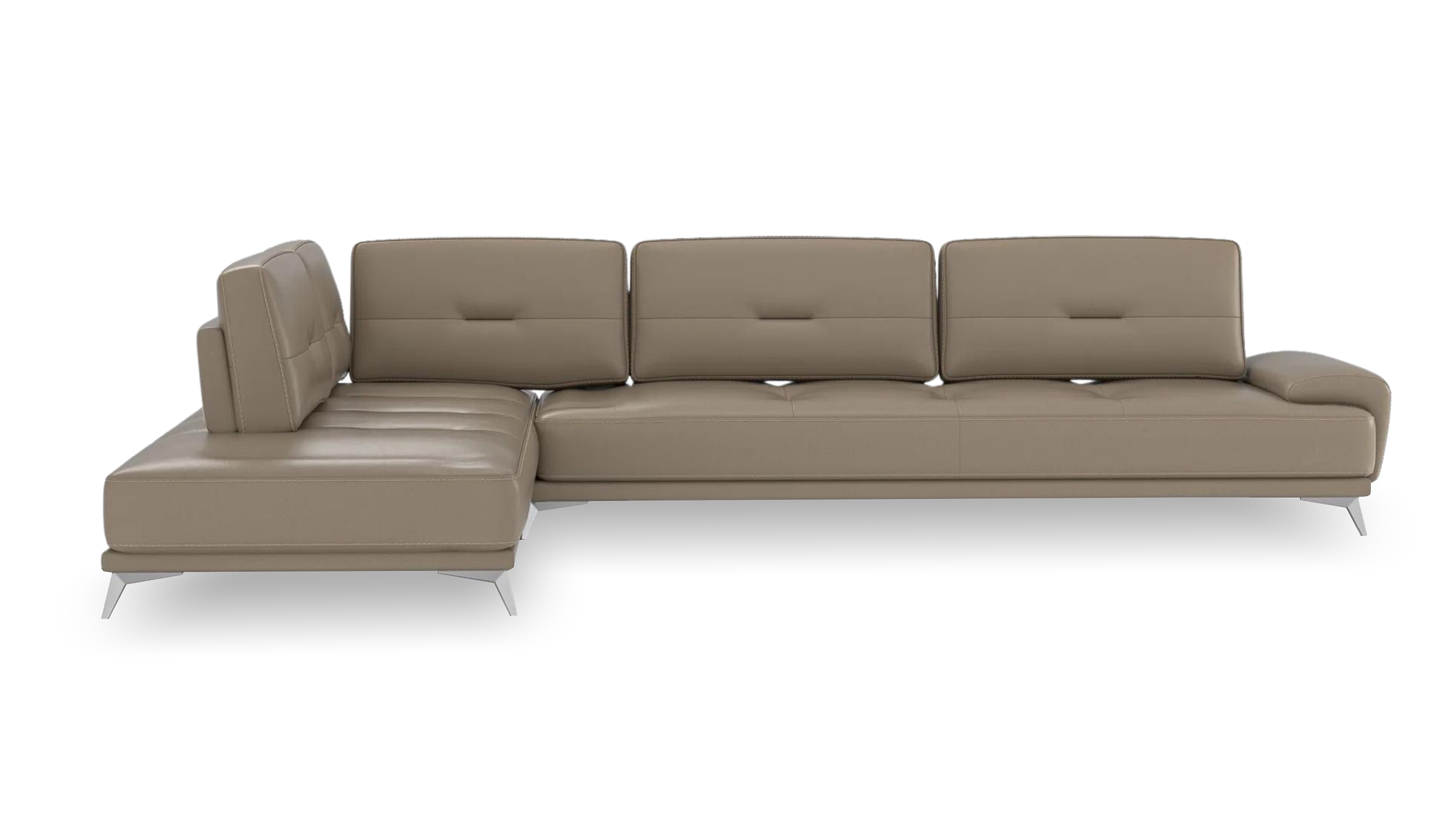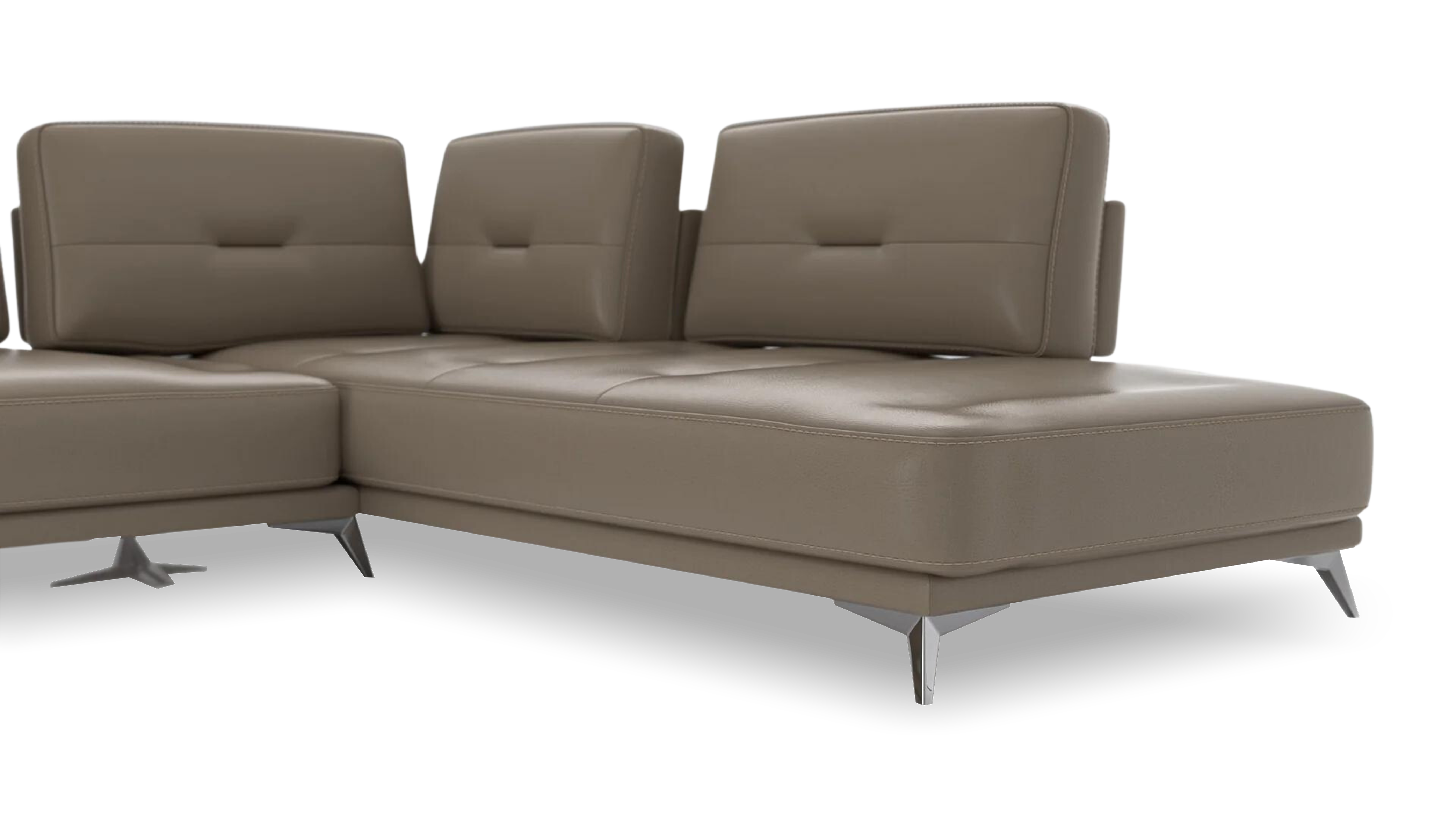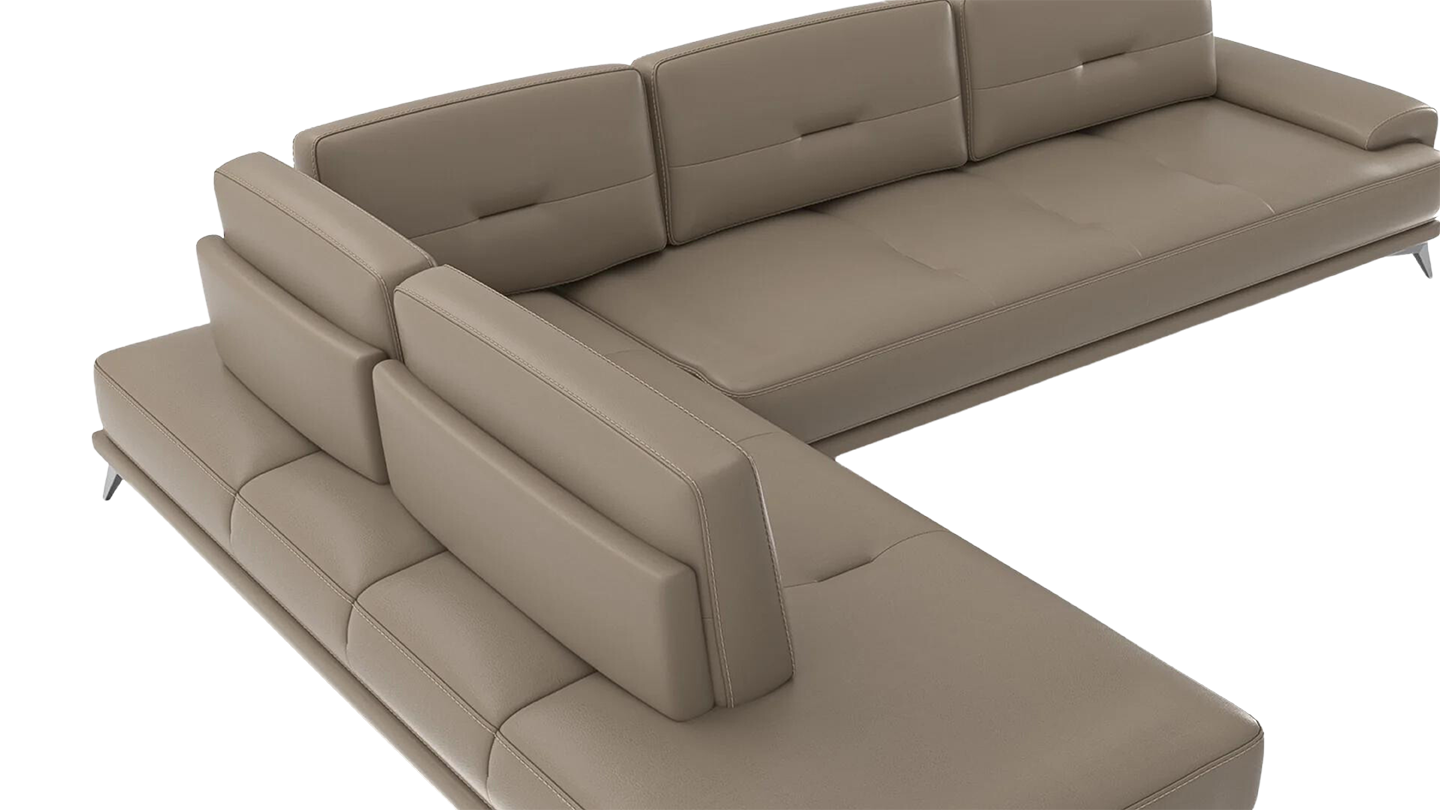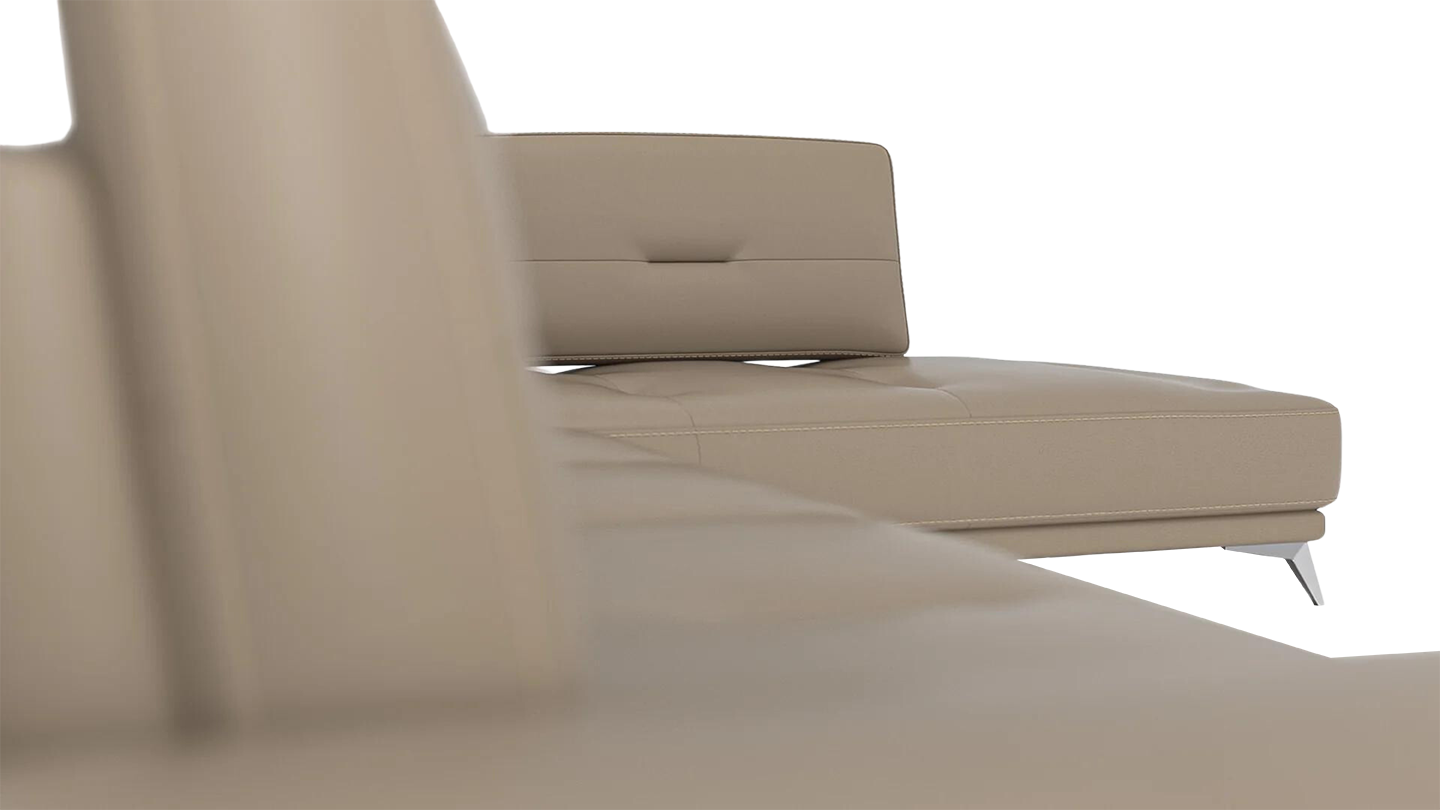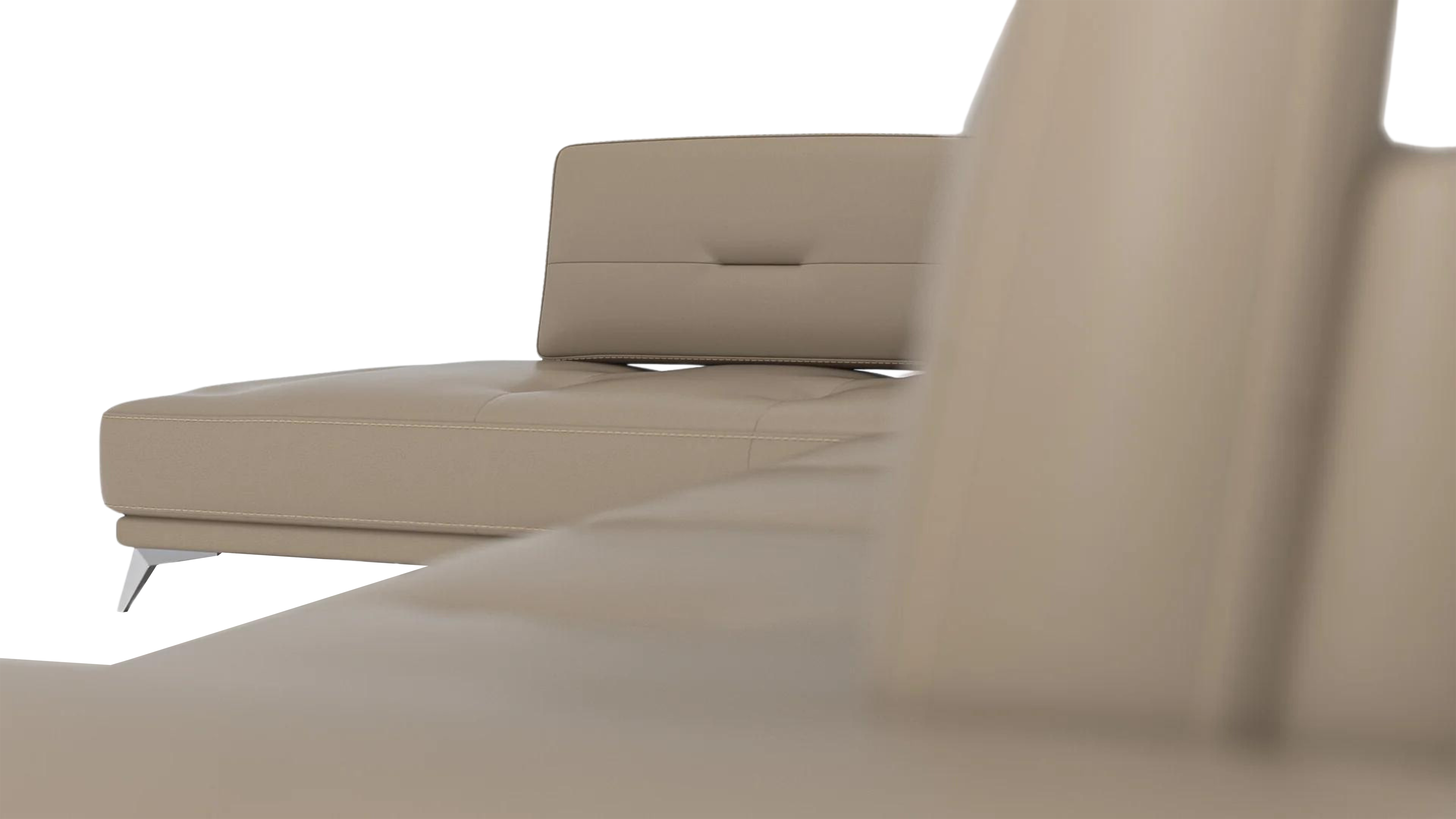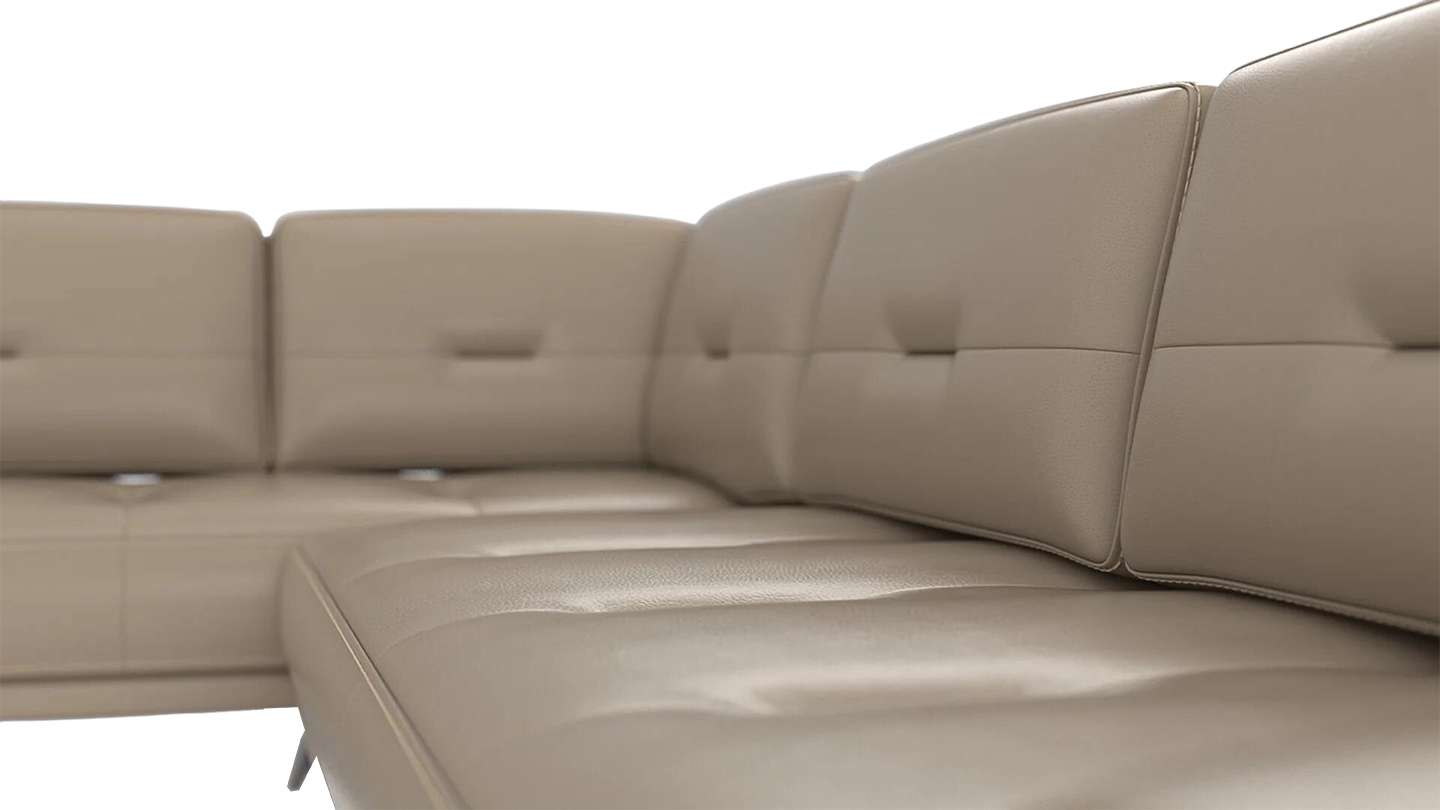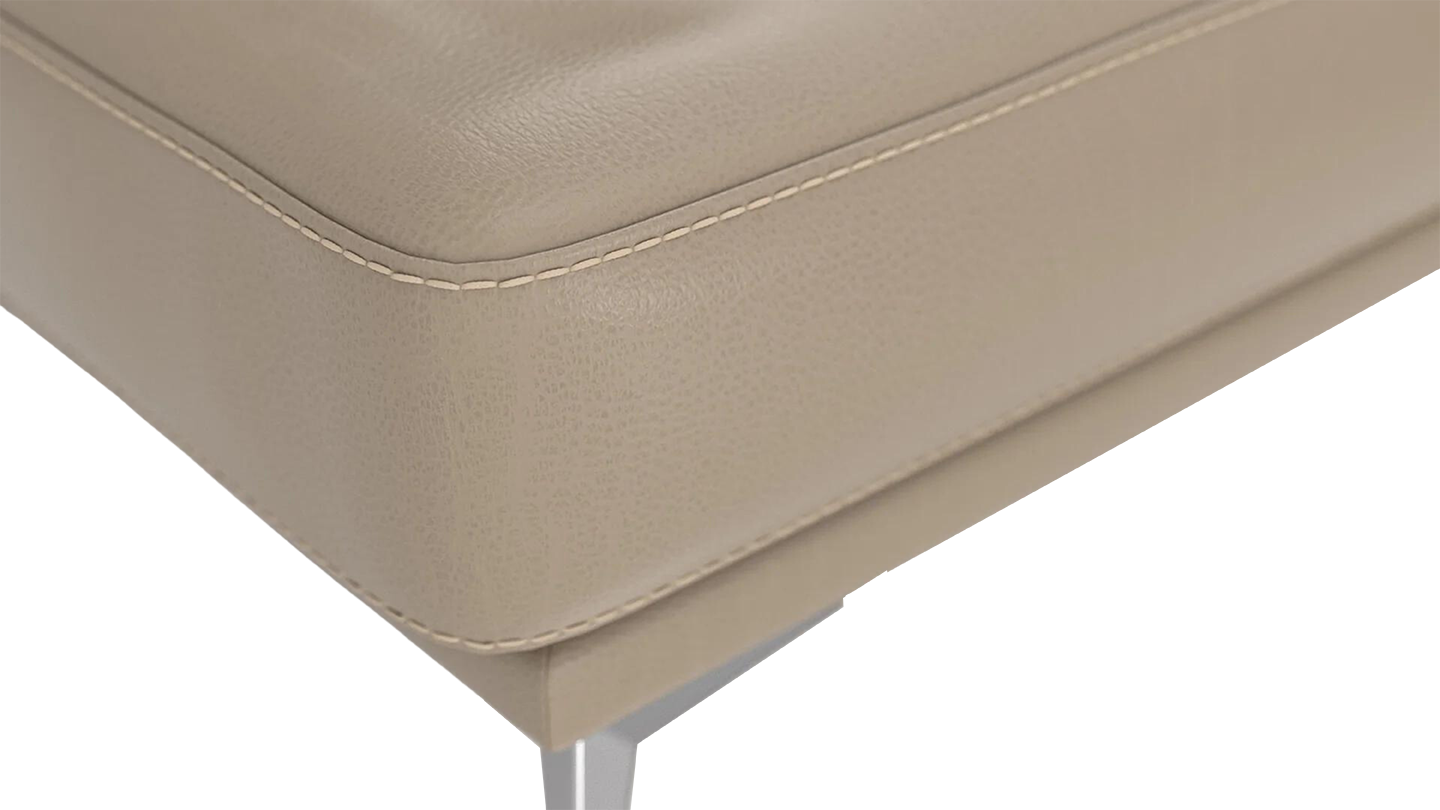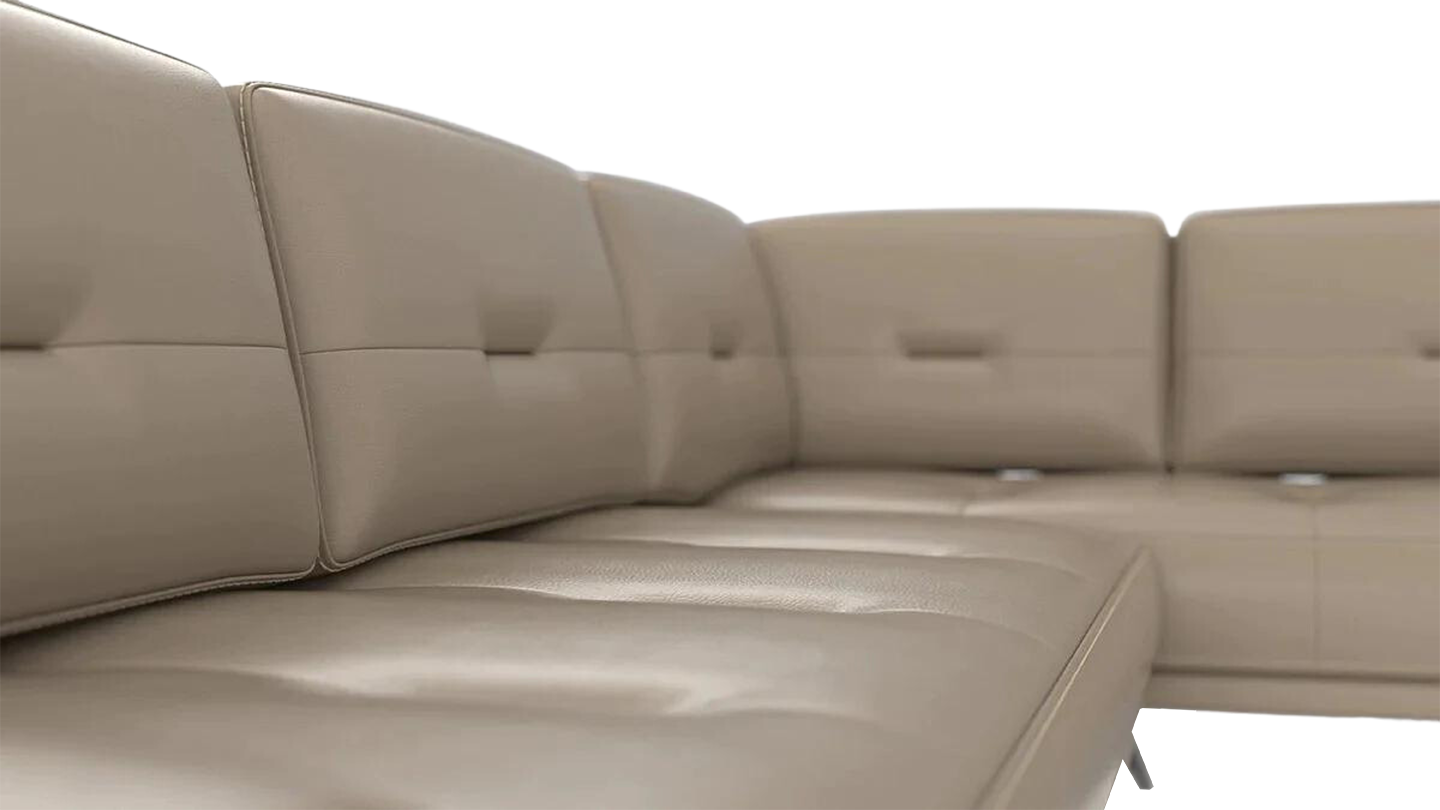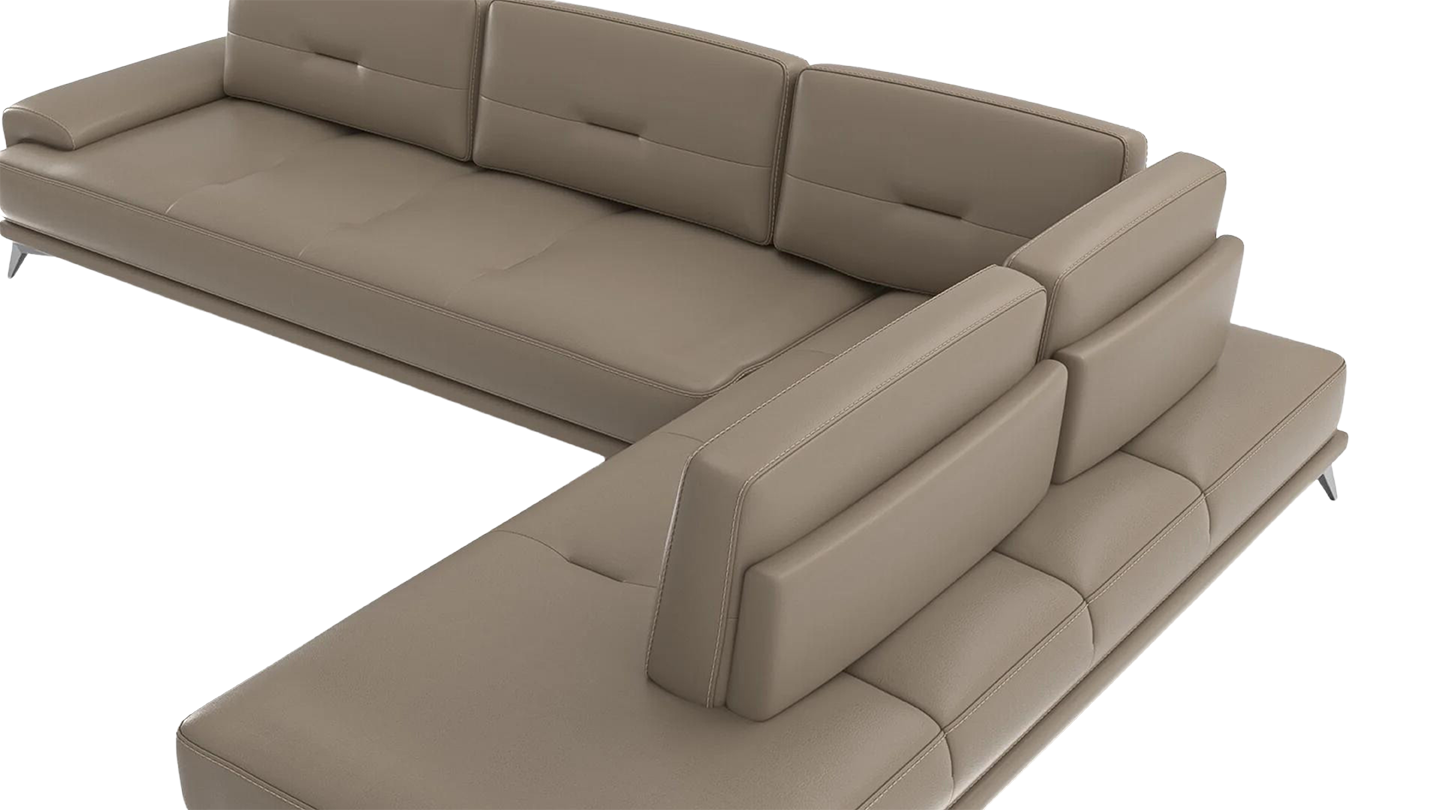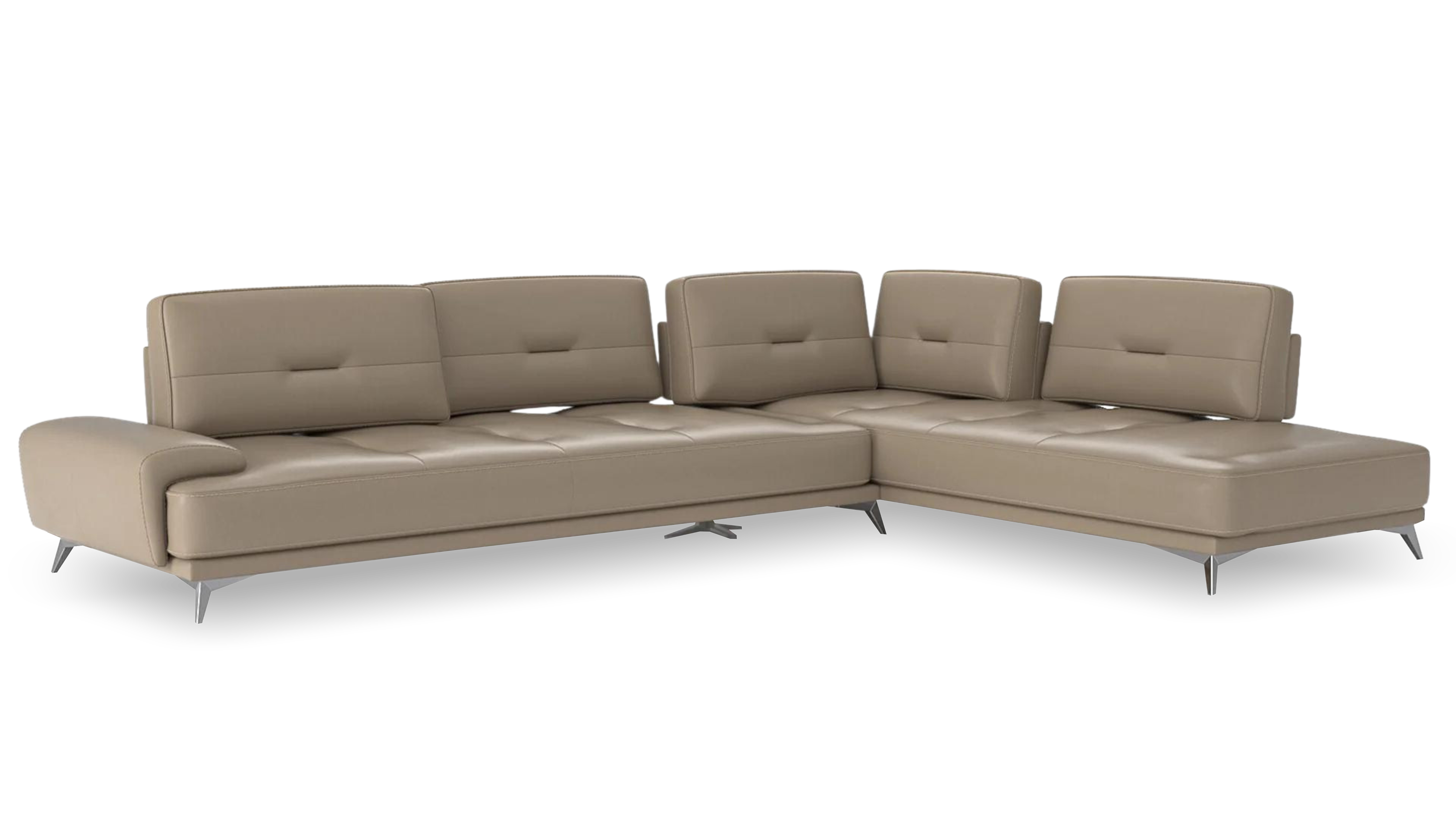 White Glove Delivery & Assembly
Available in checkout
4 interest-free installments
Enjoy premium craftsmanship and comfort with the Colyn Sectional. This low-lying sectional comes in your choice of a number of colors in micro fabric or 100% genuine Italian leather upholstery. Adjustable backs provide a flexible seating experience. Confidently supporting the seats is a set of polished stainless steel legs.
Low-lying design saves space.

Your choice of micro fabric or genuine Italian leather.

Crafted with premium materials to last generations.
White Glove delivery
Experience the ultimate in premium delivery with our White Glove service. We handle everything: inspecting, assembling, and installing your furniture in your preferred room. We even clean up the packaging materials. Sit back and enjoy the show.

Pick up.
Local customers can easily pick up their furniture from our Orlando location at 730 W Sand Lake Rd.
Skip the wait and take immediate possession of your purchase. Visit during pickup hours, and our friendly staff will assist you in retrieving your furniture hassle-free.

Pick up time:
For our local customers, pick up is available from our main distribution
center, located at: 730 W Sand Lake Rd STE 284 Orlando Florida 32809.

You can pick up your order any time Monday through Friday from 10AM – 5PM.
How To Care For This Product
Italian Leather
Clean dirt or stains on genuine leather with a clean cloth that has been lightly dampened with leather cleaning solution. Follow with a dry, soft cloth for best results. In order to maintain and upkeep leather make sure every 60 days to apply leather protector. This process helps keeps the moisture in the leather.
Important things to remember:
Leather will crease, wrinkle, and stretch with regular use. This is normal for all leather products.
Protect your leather by covering your windows with blinds and curtains as sunlight can cause discoloration.
Stainless Steel
To remove surface stains, use Stainless Steel cleaner or glass cleaner with no ammonia. Wipe the stainless-steel surface clean with a cloth dampened with the solution then use a clean cloth to dry the surface completely.
Important things to remember:
Always use a soft, dry cloth to finish and dry stainless steel.
Clean stainless-steel at least once every 60 days.
Keep the bases of chrome polish/finished products away from pets as their bodily fluids may cause damage.
customer Reviews
Exactly as described in the reviews. Arrived in three packages, but installation was a breeze. The firmness of the pillows suited my taste, but if you prefer something softer, it might not be the best choice. The color is also very appealing. I would definitely buy it again.
We took a leap of faith with this purchase, as there were no reviews to guide us, and we couldn't be happier with our decision. The size and material are spot-on. The fact that you can unzip the cushions and wash the covers is a game-changer, especially with two babies and cats in the house. The only downside is the thin back cushions, but we solved that issue by purchasing four inexpensive pillows. What's even better is that we can wash the covers and add more stuffing if needed. Initially, we didn't plan to keep this couch for long due to its affordable price, but now we intend to keep it for as long as it can withstand our growing family. We've even decided that our next couch should have removable cushions and covers, just like this one.
Exceptional quality and firm seating. The best chair I've ever bought.This chair is absolutely amazing, and I adore it!
This couch looks amazing in my Florida room and doubles as a great sleeper sofa when the kids visit.
I've been searching for a couch like this for a long time. It's cute and comfortable – a 10/10 recommendation.